Card Game 25 in the Kilmeena GAA Clubhouse
Cards games are a regular social event held every Monday night in the clubhouse at 9pm sharp. Depending on the number of card players present, two or three tables are hosted on the night. The usual format consists of games of "25" up to "110". Prizes are awarded for 1st and 2nd place on the night. Depending on the intensity of the game, a break, consisting of tea and biscuits, is offered to the players after the first game, with play resuming for the second session shortly after.
Players from  Fahy, Carrowholly, Kilmeena and the outer reaches of Westport are well represented at the games. New players are welcome to come along and enjoy the craic. You don't have to be an expert, as the card games aren't taken that seriously, light hearted banter is the order of the day. So feel free to join us on any Monday night.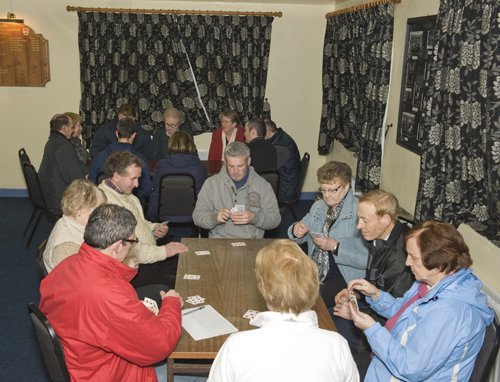 Patrons enjoying the card game.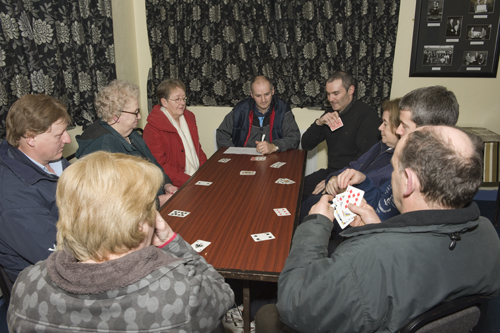 Concentration very much in evidence.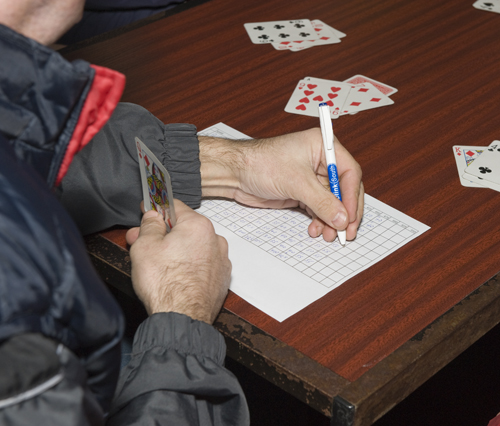 Keeping the score is not just for Gaa referees!!!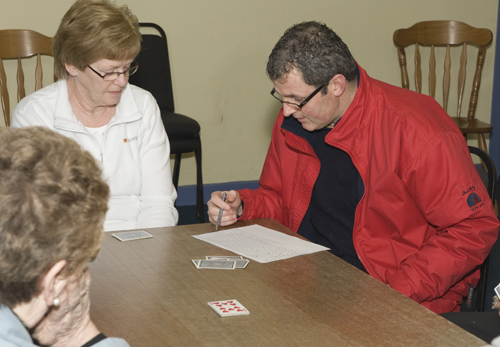 Difficulties can sometimes arise!!!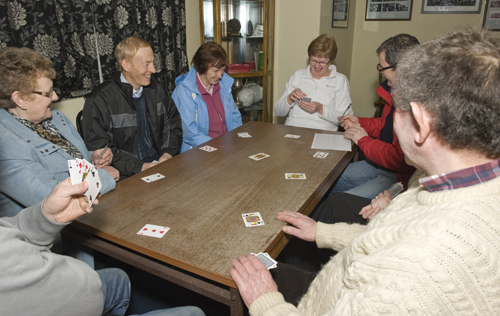 Now everyone is happy again!!!
____________________________________________________