Kilmeena Gaa Annual Charity Match 2011 Between the Under and Over 30s Held on December 27th in St Brendans Park.

Over 30s     2  -  7        2  -  9 "Youngsters"
"The Ould Lads"
"The Youngsters"
"The Entertainment"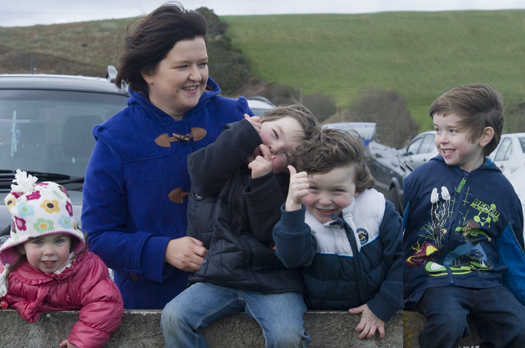 Denise O'Grady with her family.
Left to Right: Julie, Darragh, Jack and Stephen, enjoying the match.

more...https://picasaweb.google.com/109942063187941554988/CharityMatch2011?pli=1&gsessionid=SO6usvZak9ngjJuJI_jehA#5690874061377619026