The annual Bord na nÓg presentations took place in the Castlecourt Hotel on Sunday last.
Full report to follow: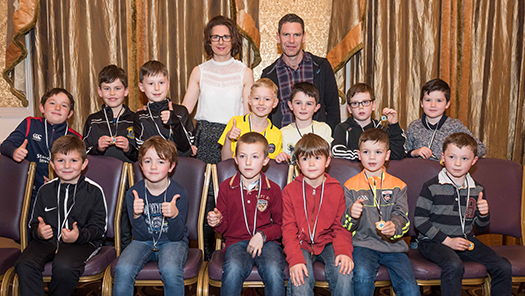 more...
The AGM of Kilmeena Bord na nÓg and Kilmeena Ladies Football Club will take place on Tuesday 21st November at 8:00pm in the clubhouse.
All parents and coaches of boys & girls are invited to attend. If you would like to become involved in the club in any way or manage a team for next season please come along on the night.
Kilmeena Bord na nÓg and Kilmeena Ladies will hold their underage presentation in the Castlecourt Hotel, Dome Suite on Sunday 19th November starting at 3:00pm.
This is always an enjoyable occassion and all family members are invited to attend along with the boys and girls themselves. Looking forward to seeing everyone.
The girls and boys N.S. annual winter league competition got off to a flying start on Sunday. Four girls and six boys teams got to play their first-round matches in somewhat muddy underfoot conditions. Nevertheless, this did not deter the enthusiasm and determination with which all the players gave vent to their football skills acquired during the year. A word of thanks to the young referees from the underage ranks that managed the games so well. Well done to all.
Next round of matches takes place next Sunday at 12 pm.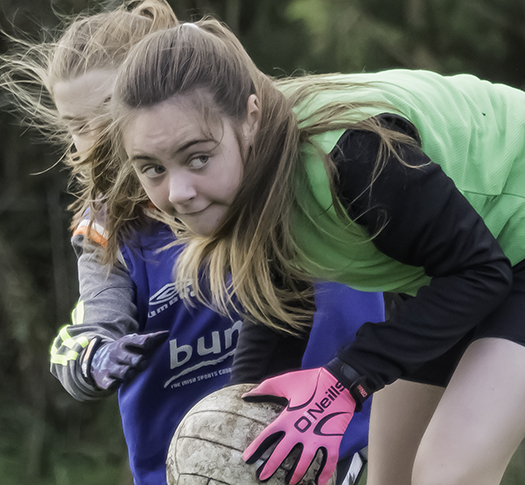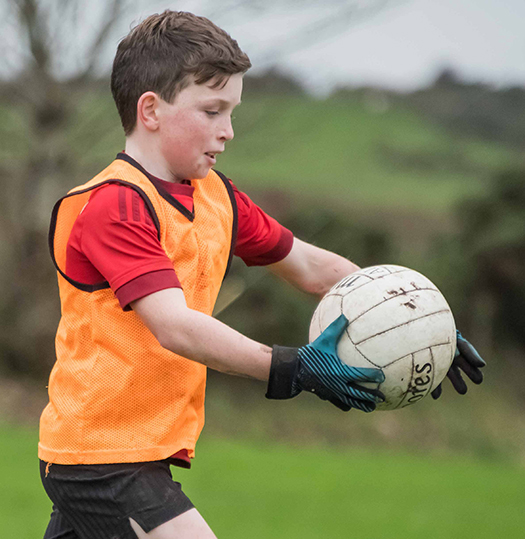 more...
Boys Teams
TEAM 1

Managers:

Barry Murphy,

Eamon

Daly,

Fintan Durkan

TEAM 2

Managers:

David

O'Grady,

Dermot Tiernan,

James Walsh

TEAM 3

Managers:

John O'Grady,

Maura Hastings,

Damian Hughes

TEAM 4

Managers:

Mike Slattery,

Mickey

Murray,

Peter Moore

TEAM 5

Managers:

Sean Kenning,

Mairead Durkan,

Ollie Collins,

Michael Regan

TEAM 6

Managers:

Michael Gavin,

Carmel Higgins, Ollie Mulchrone,

Robert Coady

Dylan Staunton

Jack O'Grady

Donal Hastings

Joe O'Malley

Conor Kelly

Rory Feehan

Stephen O'Grady

Alan Bourke

Charlie Hughes

Michael Regan

Luke Durkan

Daniel Kelly

John Murphy

DJ Keane

Evan O'Grady

Declan Moore

Zak Zeray

Lucas Kennedy

Michael Moran

Odhran Tieran

Rory Lyons

Aodhan Feehan

Keelan Corcoran

Sean Moran

Robbie Murphy

Ivan Walsh

Fionn O'Driscoll

Jammie Durcan

Felix Zeray

Brian Mulchrone

Cormac O'Malley

Dean Staunton

Darragh O'Grady

Aaron Murray

Alex Kenning

James Geraghty

Shane Durkan

Alan Gannon

Louis Corcoran

Adam Moran

Sean Keane

Rory Kilcoyne

Oran Grimley

Patrick Feehan

Tiernan Aherne

Cormac Slattery

Sean Kilcoyne Mullarkey

Alex Coyne

Patrick Sammon

Alan Mortimer

John Paul Ryan

Tadhg O'Driscoll

Darren Daly

Kyle Mulchrone

Tadg Daly
Cian Moran
Kevin Hastings

Mark Nolan

Patrick McGlynn
Girls Teams
TEAM 1

Managers:

David Ingham

TEAM 2

Managers:

Pete Lane

TEAM 3

Managers:

Mickey Carney

TEAM 4

Managers:

Pete Mortimer

Aine Regan

Anna Moran

Emma Murray

Evie Flynn

Sarah Gilespie

Eabhaa Carney

Kelsey O'Donnell

Grace Gibbons

Mollie Keane

Roisin Moran

Ava Prenty

Aisling Hoban

Aimee Ingham

Ellen O'Toole

Ellen Lonergan

Aoife Gannon

Chloe McGlynn

Anna O'Donnell

Amy Carney

Aine Gallagher

Patricia Moore

Lisa Hastings

Katie Moran

Katelynn McGlynn

Sally Mortimer

Ruby Lane

Rachel Needham

Emma Barrett

Ciara Kelly

Siofra Hughes

Laura O'Grady

Roisin Feehan

Hatie Cox

Molly Burrows

Laura Ingham

Grace McNally

Katie Jordan

Isobelle Sammon

Ruby McDonnell

MaryKate Lonergan
Day 1 – Sunday 22nd October at 12:30
Day 2 – Sunday 29th October at 12:30
Day 3 – Sunday 5th November at 12:30
Skills test for Under 10 and Under 12 groups on the final Sunday.
All players must wear gum shields.
There will be no 45's.
Maximum 2 plays.
Referees may be young club members so we ask all players & managers to respect them.
Unlimited roll on roll off substitutions.

If your son or daughter has inadvertently been omitted from a team, please turn up on Sunday and he/she will be placed on a team.
PLEASE NOTE THAT GAMES ARE FRIENDLY AND STRICTLY MIXED ABILITY. THIS IS A DEVELOPMENTAL LEAGUE DESIGNED TO ENCOURAGE CLUB INVOLVEMENT.