The annual Kilmeena U10 blitz, sponsored by the Golden family Carrowholly took place today Saturday 17th June. In dry but overcast conditions the pitch and facilities looked immaculate. Twenty nine teams from West Mayo turned up on the day and within the region of 300 boys and girls taking part, it was a festival of football.
Six teams took part in the A competition. Castlebar immerged from Group one and Parke from Group 2 to contest the final. Castlebar just about got the better of Parke by a scoreline of 4 - 4 to 2 - 6.
In the B Section, 8 teams contested and with some very close games it proved a very competitive group, Westport B and Castlebar B contested the final, Westport just about doing enough to win by 5 - 5 to 5 - 3.
Section C again brought 8 teams together Parke B and Kilmeena B through to the final. Parke B were just too strong for a gallant home team claiming the shield 6 - 3 to 1-3.
The girls group had 7 teams registered on the day. Lots of good football in both groups but Westport and Ballintubber fought their way to the final. The huge work being put into ladies football is paying off and a very strong Westport girls team took the spoils 6 - 3 to 1 - 4.
A huge community effort saw the Paddy Golden U10 blitz run very smoothly and efficiently again this year.
Forty five games and the presentations were completed by 2:30pm, well-done to all.
Report by Joe Sheridan.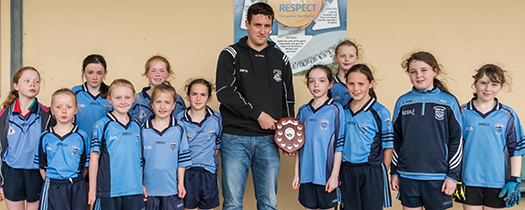 Westport; winners over Ballintubber in the ladies competition.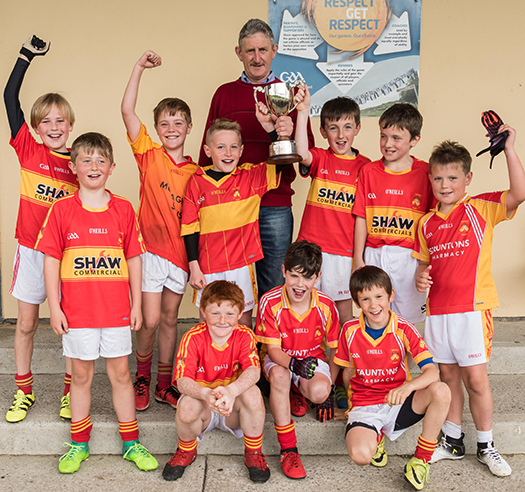 Castlebar; A section winners.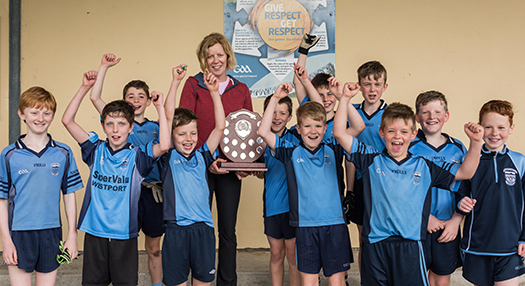 B Section winners Westport.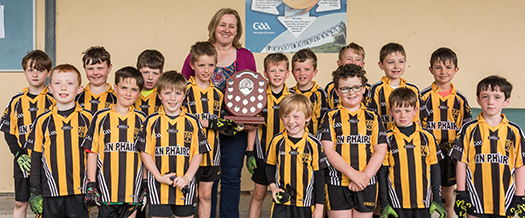 Section C winners Parke.
more...
Some images from the Paddy Golden Blitz 2017
Note: The images attributed to the above link were taken randomly, and in no particular order, during the various matches on the day. Therefore, it is up to the viewer to scroll through the tranche of images to find the photos that apply to you.
Also, More images that were captured from other matches during the competition, not included here, will be posted later. SO, watch this space!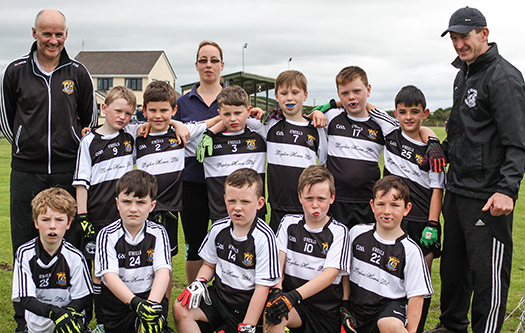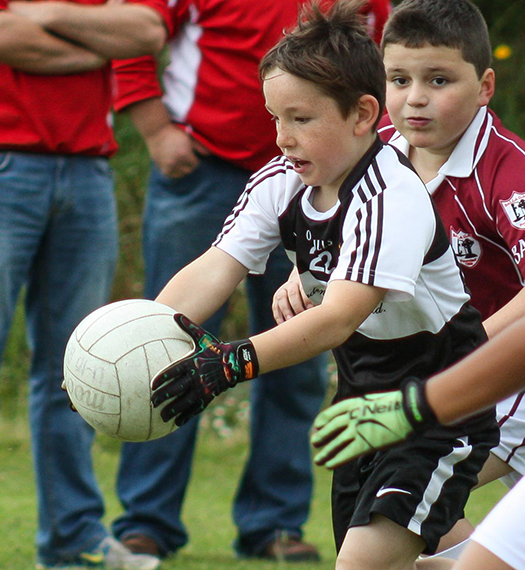 more...
Paddy Golden Blitz 2017 Ollie Mulchrone
(Images courtesy of Ollie Mulchrone)
More images to follow.
Here they are!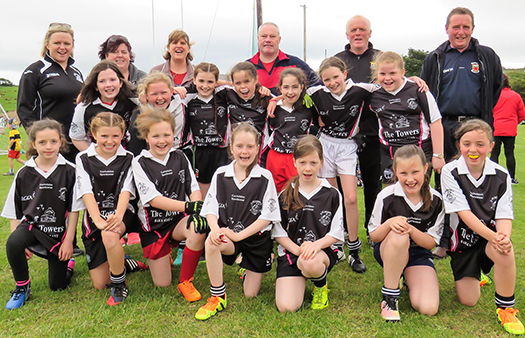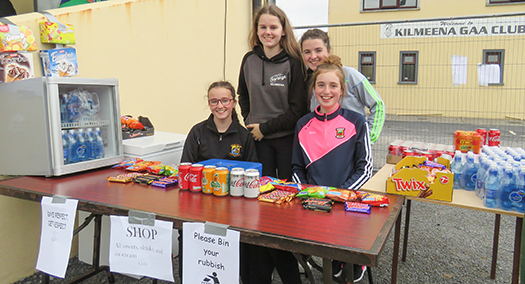 "An Siopa"
more...
Paddy Golden Blitz 2017 Colm Barrett
(Images courtesy of Colm Barrett)