Kilmeena GAA Club would like to offer their deepest sympathy to the Moore Family Carrowholly, on the death of John Moore, James St.
As a mark of respect the Kilmeena lotto is cancelled tomorrow night.
...or what?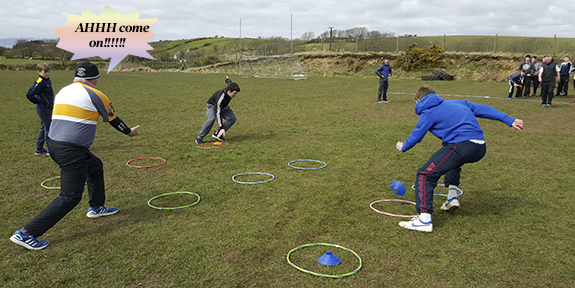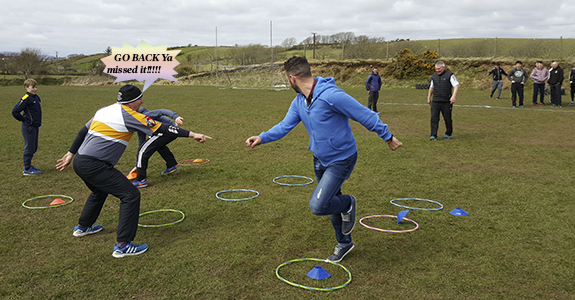 (Images courtesy of Darren Madden)
Senior Team
Mickey Feeney (087-8239206), John Doherty (087-4595570),
Joe Ryan (087-0559121), Pat Mulchrone (087-1231106)
Bord Na nÓg
Under 6/8
Mike Slattery (087-2384200), Maura Hastings (087-2139779)
Under 10
Pat Mulchrone (087-1231106), John O'Grady (086-3670737), 
Carmel Kilcoyne (086-3230955), Damian Hughes (087-9474897)
Under 12
Mickey Carney (086-8125320), Ollie Mulchrone (087-2883710), 
David O'Grady (086-8166630), Robert Coady (086-8377531)
Under 14
Padraic Moore (087-2861190), Michael O'Grady (087-2061835), 
James Prenty (087-0529815)
Under 16
Michael Gavin (087-9717516), Peter Carney (086-8530365),
Sean Kenning (087-2589649), Billy McGonagle (087-9829958)
Minor
Darren Madden (087-2888744), Brian Lennon (087-2439005)
Ladies
Under 6/8
Sandra McDonald (087-0536516), Shona Hughes (086-8262605),
Noreen Moore (087-2632550), Mary O'Grady (087-9829958)
Under 10
John Moore (087-9363844), Maura Hastings (087-2139779),
Davina Carney (086-3325125), John Gallagher, Deirdre Gannon
Under 12
Colm Barrett (086-0289777), Michael Regan (0861579403),
David Ingham (086-8705456), Pauline Regan, Chris McGreal
Under 14
Mickey Murray (087-9048322), Pete Mortimer (087-9579577),
Ollie Mulchrone (087-2883710), Joan Bourke (087-6641870),
Geraldine Gibbons (087-0695821)
Under 16
Michael Moore (087-6992594), Liz Brady (087-9267478)
Minor
Rob Grealis (086-8270515), Packie Keane (087-7515749),
Bernie Smyth (085-1006088), Majella O'Malley (087-2037138)
-----------------------------------------------------------------------------------------------------------
Bord Na nÓg & Ladies club officers
Chairman: John Mc Donald (087-2475733)
Secretary: Trish Hogan (086-8281455)
The images from the Paddy Golden blitz tournament in June, are now posted on the website. Our sincere gratitude to Club Photographers, Ann-Marie Mulloy, Mary Kelly and Ollie Mulchrone for providing us with an excellent record of the day.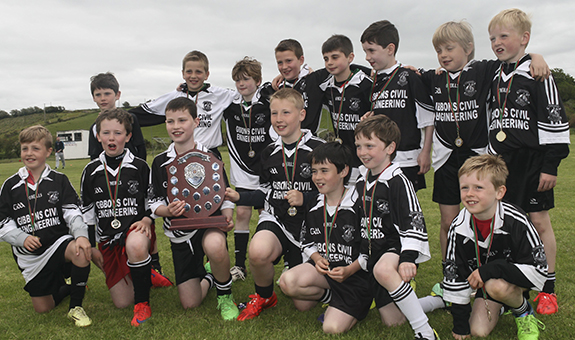 Link to the relevant page containing the images
http://www.kilmeenagaaclub.ie/22-bord-na-nog/u10/602-paddy-golden-blitz-2015
A large crowd turned out for the final night of a three stage Club registration program held over the past number of weeks. Registration is essential for all members - male and female - prior to participation in any of the Club's calendar sporting events. Members also had the option of enrolling for the Club's Lotto weekly draw, plus, the Mayo GAA County Board Monthly Draw. There is still time for members to renew their Club membership by handing their completed membership forms to any Committee member.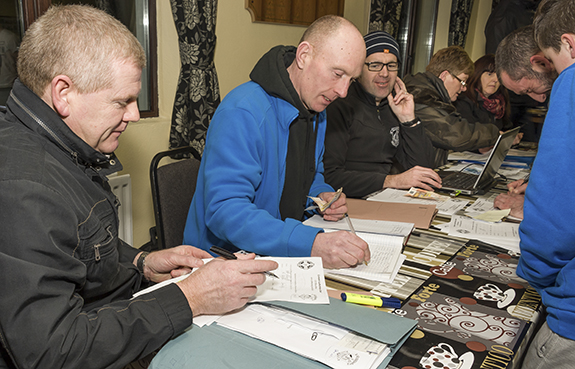 Committee members at the coalface...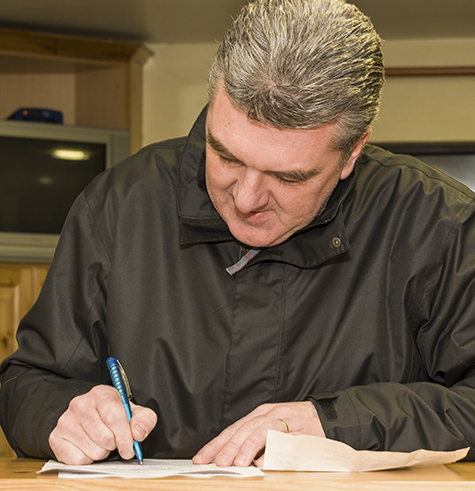 Bord na nÓg Chairman, John McDonald, keeping tabs...
more...
https://picasaweb.google.com/116414218992329230135/ClubRegistrationNight#6113895203204260370