KILMEENA DRAMA GROUP
Heartiest congratulations to Producer Pauline Marley and Cast of the of the Kilmeena Drama Group, on an excellent production of the play "Professor Tim"  staged in "The Community Centre" recently. They played to a full house each night. Such was its popularity that it required an extra nights showing to cater for the large numbers wishing to gain admission.
Great to see members of the club extending their talents to the stage - who knows, next stop "The Abbey".
As the saying goes "A consistently high standard is the measure of greatness" well done to all involved.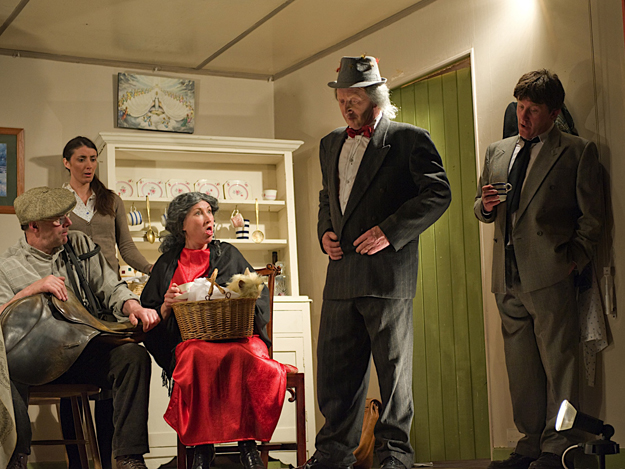 More pictures from the the production can be view by clicking on this link.
http://picasaweb.google.com/108275854101866649700/ProfessorTim?pli=1&gsessionid=VEqGTciMg_jgnJOYZxg3nw#5461040813265139650
 Kilmeena V Parke April 18th 2010
Kilmeena Senior team suffered a narrow defeat today . In a closely fought contest the score in Parke was
Parke-Keelouges-Crimlin 2-7, Kilmeena 1-8,