Kilmeena hosted Ballaghaderreen in this 6th round game, which was played in ideal weather conditions.
The pre match form guide suggested that Ballaghaderreen were the team to beat and in rising to the challenge, the Kilmeena lads played their best football of this league campaign
Kilmeena (aided by a slight breeze), dominated matters for the first quarter of an hour, so much so that Ballaghaderreen failed to get out of their own half of the pitch; whilst Kilmeena  posted 1 – 5, without reply. The goal scorer, Kian Moore (operating at midfield in place of the injured Ronan O'Donnell) was pulling the strings for Kilmeena.
Ballaghaderreen slowly found their rhythm and pointed a couple of frees to make it 1 – 5 to 0 – 2 after 20 minutes of play.  Kilmeena continued to press hard and but for a few handling errors should have notched a few more scores in the second quarter.  However, it was Ballaghaderreen who finished the half strongest, scoring 1 – 1 from play (and but for some good shot stopping by the Kilmeena Goalie – Cathal Cawley, it could have been more!!) in the final few minutes, to leave it 1 – 5 to 1 – 3 in Kilmeena's favour at the small whistle.
The second half was equally as competitive with Ballaghaderreen coming out strongly in the first few minutes, scoring a goal and a couple of points. Kilmeena then upped the tempo and pinned Ballaghaderreen back into their own half for another spell; with Chris McNally blasting a goal into the Ballaghaderreen net and Ian Murphy posting some fantastic points. All this left Kilmeena with a 3 point advantage going into the final 10 minutes. 
However, it was Ballaghaderreen who finished stronger, outscoring Kilmeena by 2 -5 to 1 – 1, in the final 10 minute period - Mark Hastings scoring Kilmeena's third goal of the evening. 
A competitive and enjoyable encounter and one in which Kilmeena gave it their all. Well done to all the lads.
Match report; Michael O'Grady
Kilmeena     3   -   9        4   -   -10      Ballaghaderreen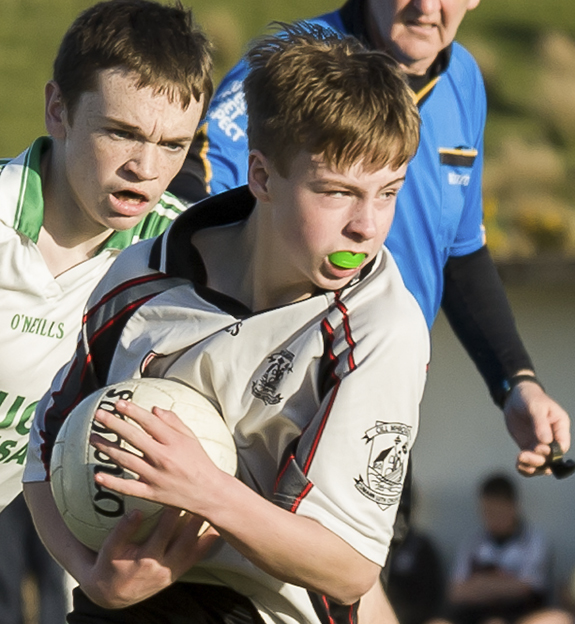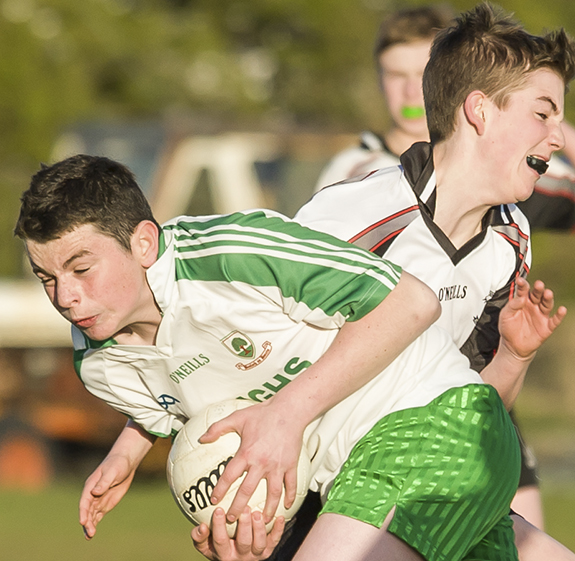 more...
(Unfortunately, due to a corrupted SD card there are no images available for the first half of the match, including team pictures. Some action shots salvaged from the second half. The equivalent of "no film in the camera". The volatility of modern technology... Apologies to all).