Kilmeena hosted Mayo Gaels in this final round game.
Mayo Gaels registered the game's first score, with a point from open play. Playing against a stiff wind, Kilmeena responded emphatically with goals from Chris McNally, Sean Costello and Robbie Staunton giving a scoreline of 3 goals to one point in Kilmeena's favour at the quarter hour. Once they overcame Kilmeena's first fifteen minutes of dominance, Mayo Gaels settled into the game and with a strong wind on their backs, they posted 5 points on the trot. Kilmeena continued to press and their efforts were rewarded with a fourth goal – scored by Chris McNally. Mayo Gaels then replied with a goal at the other end. A point a piece from each team tied up the scoreline at 4 – 1 to 2 - 7 at half time.
Throughout the second half the pendulum swung back and forth; finally resting in Kilmeena's favour at the big whistle. 
It all re-started with Mayo Gaels (now playing into the wind), posting a goal and a point. Kilmeena responded with 4 points from play. Back came the Gaels again with another goal and a point, giving them a 4 point advantage going into the final 5 minutes. A couple of positional changes, coupled with great player determination (a little verbal encouragement from the sideline…….!!) and a will to win, produced a blistering finish from Kilmeena; yielding 2 goals -by Kian Moore – and 3 points (including two great efforts by Chris McGlynn) to swing the contest in Kilmeena's favour.
Results of the other games in Division 1B means that Kilmeena will just miss out on a semi-final spot.
However, this was as good a finish as we could have asked for.
Well done to all the lads – who can now look forward to the championship
Match report; Michael O'Grady
Kilmeena      6   -   8         4   –   10      Mayo Gaels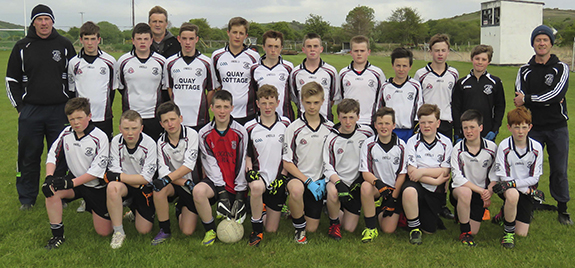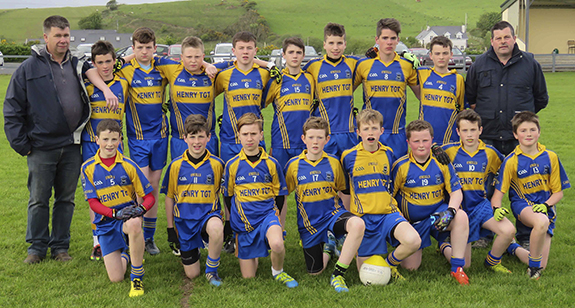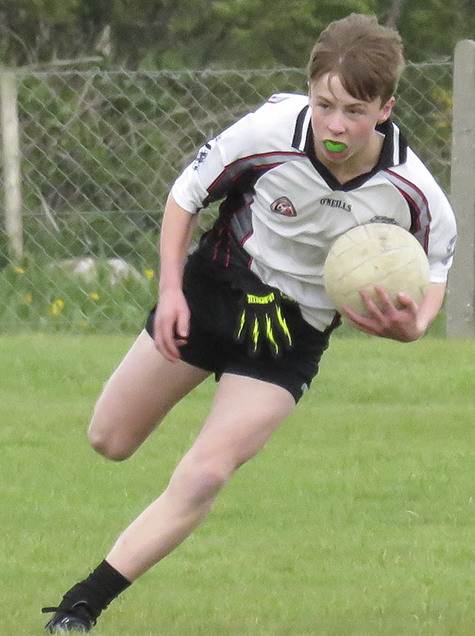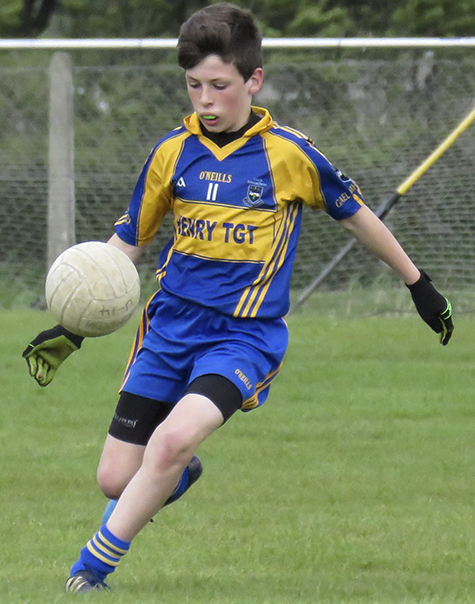 more...
https://picasaweb.google.com/116414218992329230135/6287050743883566769#6287050744501998146
(Images courtesy of Colm Barrett)