Kilmeena travelled to Swinford, to take on North Mayo opposition, Ardnaree in this U14C Championship semi-final.
From the first to the final whistle, this was a game played at a high tempo – with both teams getting stuck in!!
Kilmeena pointed and netted in equal measure during the first 30 minutes. The four Kilmeena goals came from the boots of Jamie Staunton, Jack Mulchrone and Finley Gibbons (2). Ardnaree also netted on three occasions during this period and pointed on six occasions; to give a half time scoreline and one point advantage to Kilmeena of 4 – 4 to 3–6.
Kilmeena began the second half with intent and two fine points from Chris McGlynn stretched Kilmeena's lead to 3 points.
Unfortunately, with only 10 minutes or so of the second half played, Kilmeena lost the aforementioned Chris McGlynn through injury. As the second half wore on, Ardnaree pressed their game into the Kilmeena half of the field and they netted three majors in the latter 15 minute period.
To their credit, the Kilmeena lads did not give up. With Evan O'Donnell putting in a great performance in Goal, including saving a penalty (David Clarke look out…) and Darragh Slattery's well taken free-kick yielding a goal for Kilmeena in the late stages, Kilmeena gave it everything only to fall just short at the final whistle, losing by 2 points.
The panel present this evening comprised of the following:
Ben Lennon (Capt), Harry Sheridan, Cormac Lyons, Jamie Staunton, Finley Gibbons, Adam O'Grady, Colin Hastings, Chris McGlynn, Oisin Grimley, Ciaran Kilcoyne, Cillian O'Grady, Brian Durkan, Evan O'Donnell, Daniel O'Malley, Gavin Mulchrone, Sean Gallagher, Cian O'Brien, Rory Nolan, Lorcan Caody, Jack Walsh, Tadgh Costello, Darragh Slattery, Cormac Feehan.
Well Done Lads...
Match report; Michael O'Grady.
Kilmeena 5 - 07 (22) 6 - 06 (24) Ardnaree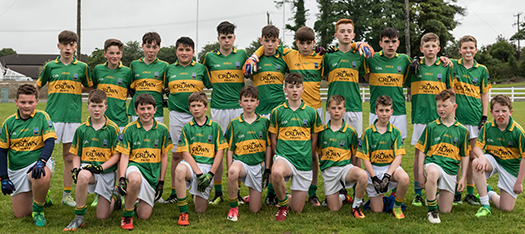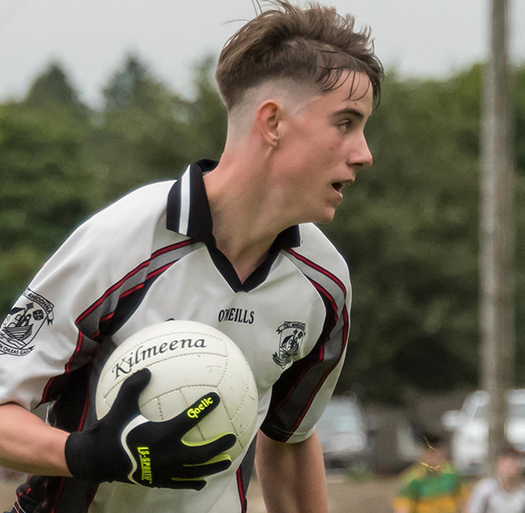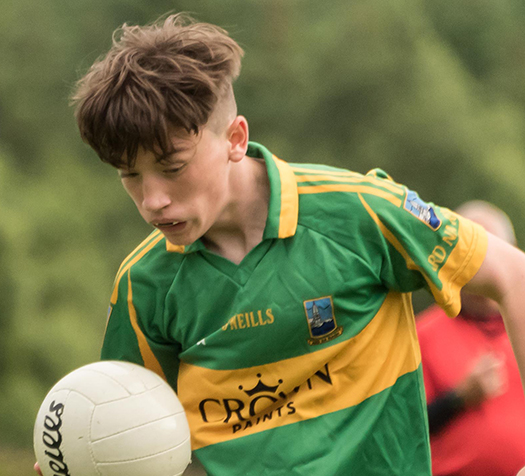 more...
Kilmeena V Ardnaree U14 Boys C C/Ship Semi-Final