The Kilmeena GAA club annual Paddy Golden memorial blitz took place in St Brendan's Sports Park on Saturday 13 June.
22 boy's teams and 6 girl's teams competed in A, B and C grade competitions amounting to approximately 300 boys and girls.
As has become the norm at this event the enthusiasm of the children, their parents, coaches and the wider community helped to create a marvellous atmosphere within the grounds. This along with the good weather provided for some very exciting football at all grades.
The boy's teams competed in section A, B and C competitions, each consisting of two groups. 
In section A of the competition, last year's winners, Breaffy again reached the final where they met theirneighbours Castlebar. This was a very tight game ending in a draw after normal time. After two 5 minute halves of extra time and some excellent football, both teams were still deadlocked. 
Following consultation between the management of both teams and the Kilmeena club it was agreed that the fairest result for all was to share the cup. Each club will hold the cup for a six month period.
Section B of the competition saw the home side, Kilmeena take on Achill in what was again a very enjoyable game of football. In the end though, Kilmeena won out with some late scores against a competitive Achill team.
The section C competition also saw the home side, Kilmeena reach the final where they met Westport in a local derby.
While Kilmeena put in a determined effort, it was Westport who went on to secure the C Final title.
The girl's competition consisted of, teams from Achill, Burrishoole, Louisburgh, Westport and Kilmeena with teams divided into two groups. The final was a fantastic match between Louisburgh and Westport with some fine displays of football from both teams. Like the final of the boys section A competition this game also went to extra time with Westport winning out in the end.
Thanks to all those who gave so generously of their time in helping out with the many jobs and behind the scene activities that go into making the day such a success.
Thanks also to the Golden family for their representation at the blitz.
It is testament to the hard work and commitment that is being put in by managers and mentors of all clubs at this age level when you see the level of skill and love of the game displayed by our young boys and girls who took part in the blitz on Saturday. This can only be a positive for the future of Gaelic games in our county.
On behalf of Kilmeena GAA, I would like to extend a sincere thank you to all those clubs who took part in the blitz and hope to see you all compete again next year.
John Mc Donald
Bord na nÓg Chairman
Kilmeena GAA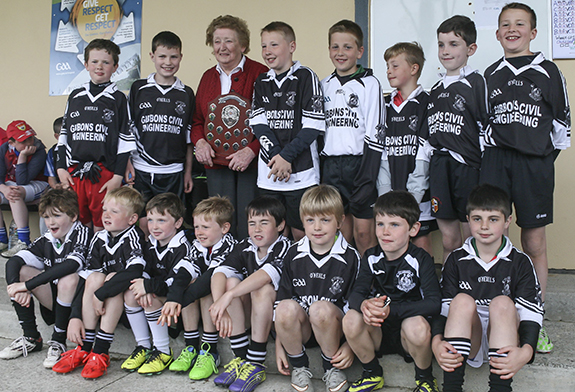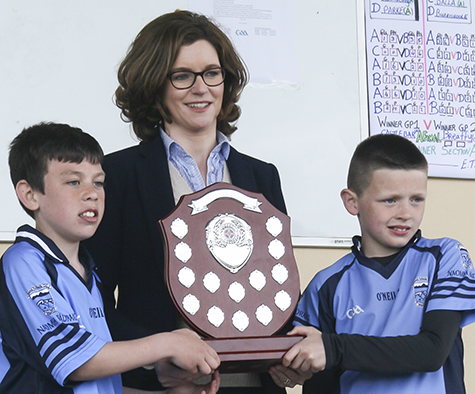 more...
https://picasaweb.google.com/116414218992329230135/PaddyGoldenBlitz2015MaryKelly#6184963334746300882
(Images courtesy of Mary Kelly)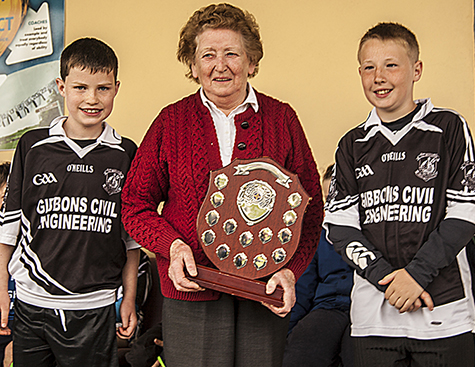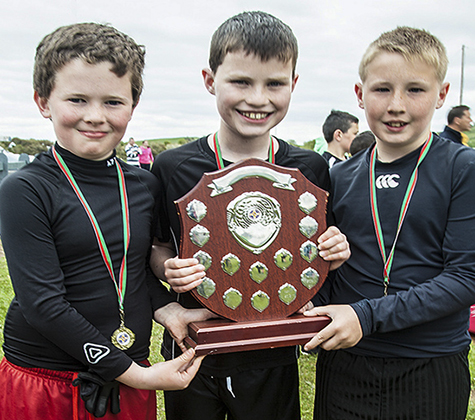 more...
https://picasaweb.google.com/116414218992329230135/PaddyGoldenBlitz2015AnnMarieMulloy#6184982223948765570
(Images courtesy of Ann-Marie Mulloy)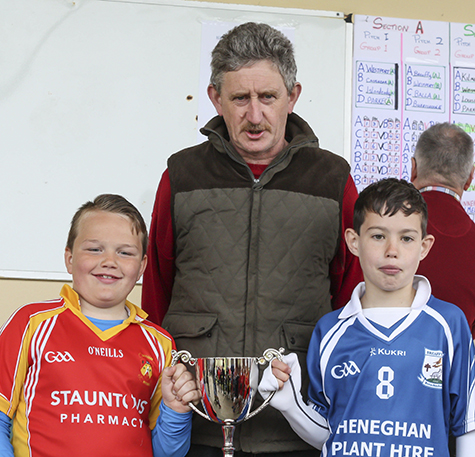 more...
https://picasaweb.google.com/116414218992329230135/PaddyGoldenBlitz2015OllieMulchrone#6186667165250993026
(Images courtesy of Ollie Mulchrone)