Kilmeena u10's were invited to participate with two other teams in the Newport Festival u10 blitz, today Saturday August 1st. The other teams involved were Burrishoole & Lahardane.
Kilmeena Team 1, won all their three games playing some lovely football and getting to the Final against Lahardane.
In the Final the team played great in defence and took their opportunities  in front of goal, to win the final 5-01 to 1-02.
The cup was presented to Daniel Kelly captain on the day.
Kilmeena Team 2 were narrowly beaten by Lahardane in the first game by 1 point.
In their second game they beat Burrishoole in a tight game by 2 points.
The final group game Kilmeena Team 1 narrowly beat Kilmeena Team 2 in a tight defensive game.
Kilmeena 2 Team played Burrishoole again in the Shield final and won comfortably 2-06 to 0-3.
Donal Hastings and Joseph O'Malley were joint captains on the day and received the cup.
The managers and parents are very proud  of the Under 10 players on this great achievement.
Special word of thanks to Burrishoole GAA for organising the blitz and refreshments afterwards.
The u10's  & U8's will now take break from games & training for a few weeks!
 
Report: Mike Slattery and Pat Mulchrone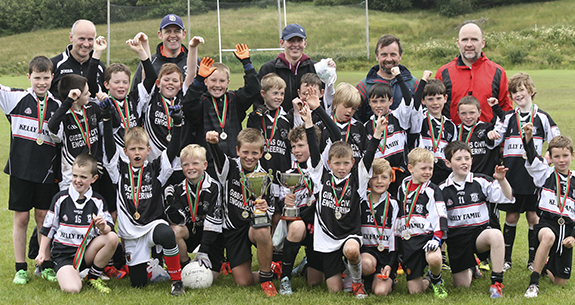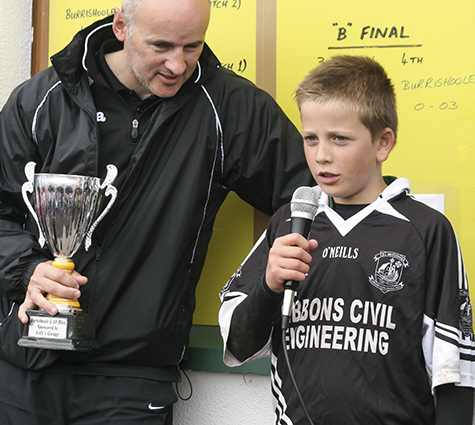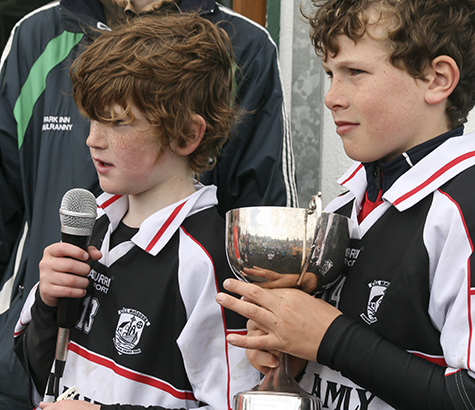 more...
https://picasaweb.google.com/116414218992329230135/BorrishooleU10BlitzMaryKelly#6178344582149208194
(Images courtesy of Mary Kelly)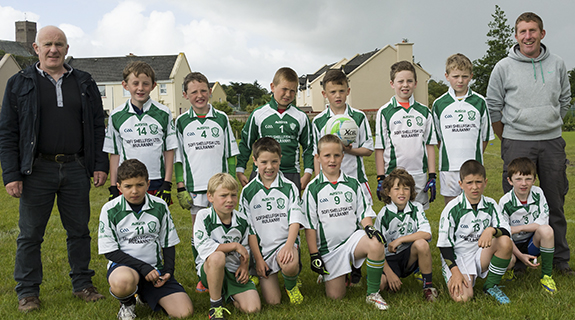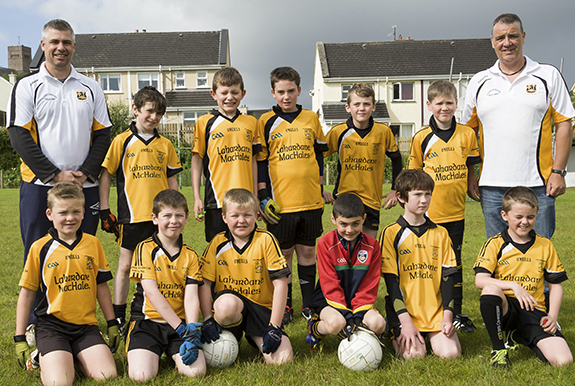 more...
https://picasaweb.google.com/116414218992329230135/BurrishooleU10Blitz20150801#6178335754708700866