Islandeady travelled to Kilmeena for this season's under-8 opener on a glorious Saturday morning. 
We split into two teams, Team 1 mostly consisted of the older players and Team 2 mostly of the younger lads.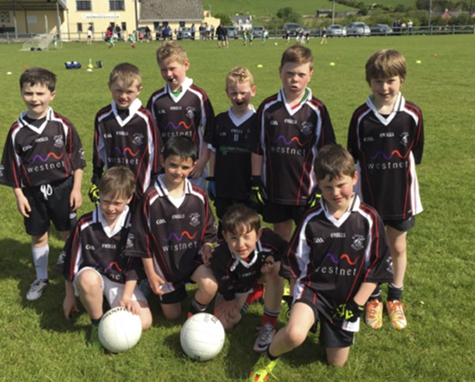 Team 1: Kilmeena put away their early chances before Islandeady settled into the game and drew level before half time. 
In the second half Islandeady started the stronger and took most chances that came their way but due to some heroic defending 
by the home team, the deficit might have been greater. Kilmeena came back into the game and scored a few chances of their own, 
despite resolute defensive work by the visitors. Both opposing teams were happy with their days work at the final whistle.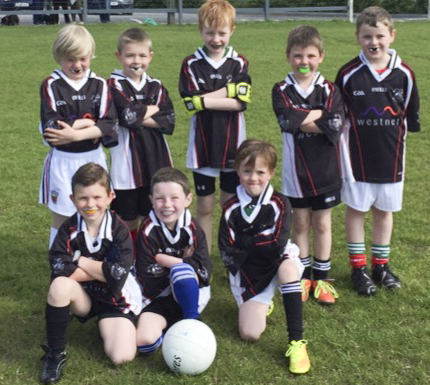 Team 2: It was a big day for these lads, for most, it was their first time to pull on the Jersey and line out for Kilmeena. Everybody quickly got into the game and there was great improvement to be seen in skill levels.
We had an even match up up with Islandeady throughout the game and amazingly it ended in a draw !
All in all, these hotly-contested games were a fantastic start to the season and a great indicator of things to come from the young guns.
Thanks to parents for great positive support throughout !
 Kilmeena Team 1: Darren Daly, Kyle Mulchrone, Jamie Durkan, Cormac Slattery, Robbie Murphy, Felix Zeray, Shane Durkan, Alan Gannon, Adam Moran, Sean Keane.
Kilmeena Team 2:Cian Moran, Jason Feehan, Darragh McDonnell,Tadhg Daly, Jake Staunton, Tadhg O'Driscoll, Tom Cox, Alan Mortimer.
Report; Mike Slattery.