The pleasant Spring sunshine added to the palpable excitement this evening in St Brendan's Park, when it was announced that each member of the recently registered U8 and U6's boys within the Club was to receive a personally signed football from Mayo Minor footballer, Keith Joyce. A significant gesture from the Club in encouraging all youngsters to become actively involved in developing a healthy lifestyle through sport.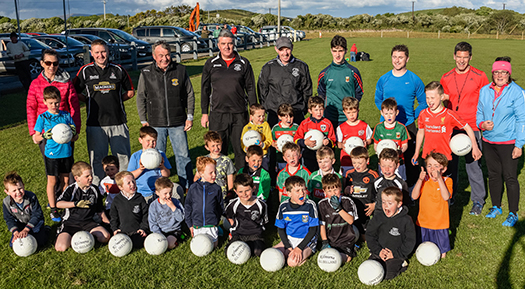 Some members of the group with their mentors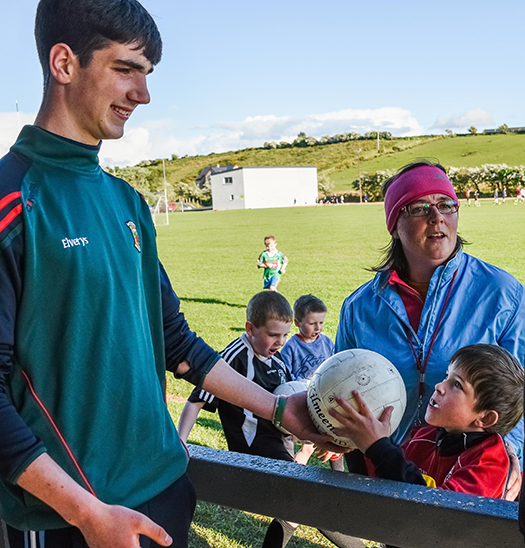 "Stars in his eyes..."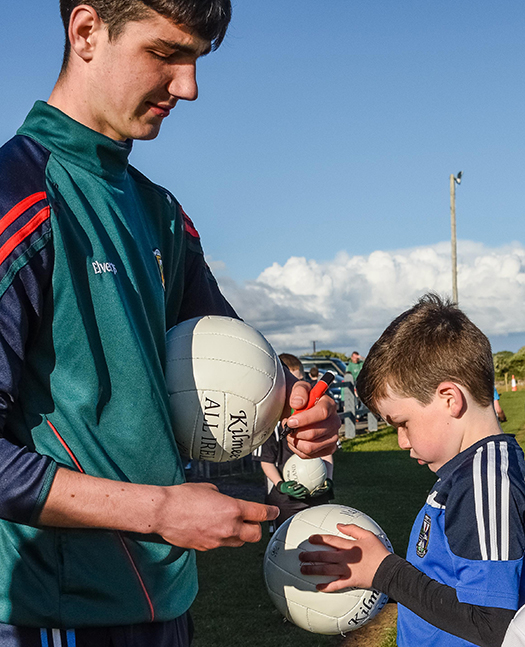 "Keith - you have just made his day"
more...