Kilmeena under 14 girls played their last league match against Kilmaine at home yesterday evening. The weather conditions were not ideal with a strong breeze and a wet pitch. But the poor weather conditions didn't dishearten Kilmeena, who showed great spirit and determination. Ciara Joyce scored a superb goal when she ran through the Kilmaine defence early in the first half and beat the Kilmaine keeper. Kilmaine missed some early chances but finished the first half strongly with some nice scores. The score at half time was Kilmeena 1 - 2 Kilmaine 5 - 5.
In the second half, Kilmaine dominated possession. However Kilmeena didn't let the heads drop and fought for every ball. Rachel Gibbons scored a fantastic goal and was very unlucky not to have scored a second, hitting the crossbar.
Scorers for Kilmeena:
Ciara Joyce (1 - 1)
Laura Kelly (0 - 2)
Rachel Gibbons (1 - 0)
Kilmeena lined out as follows:
1.Aoife Gibbons 2.Mollie Keane 3.Holly Barrett 4.Anna Moran 5.Evie Flynn 6.Abby McGreal 7.Keely Hastings 8.Laura Kelly 9.Ciara Joyce 10.Rachel Gibbons 11.Megan O'Malley 12.Grace Gibbons 13.Sinead Mulchrone (c) 14.Megan Mulchrone 15.Jessica O'Donnell 16.Ellen O'Toole
Match report: Ann-Marie Vaughan.
Kilmeena 2 - 3 8 - 7 Kilmaine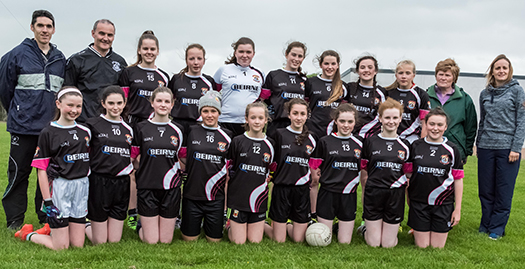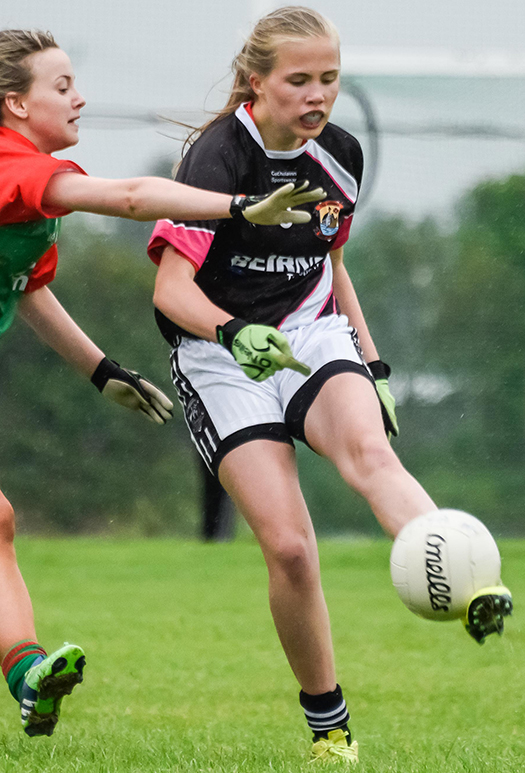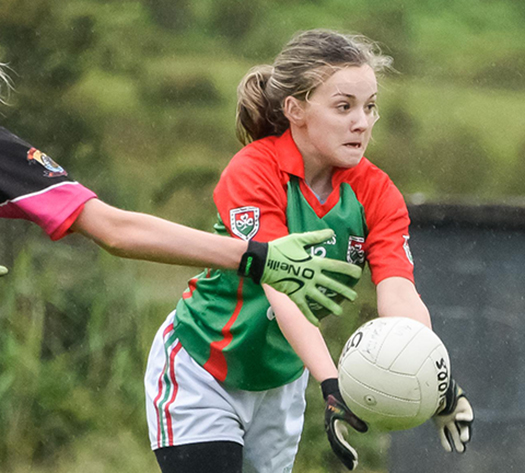 more...
Kilmeena V Kilmaine U14 Girls League