Kilmeena under 14 girls played their first championship match of the season against CL McHale Rovers at home on Monday evening. The weather conditions were very warm and sunny. Kilmeena had the advantage of a slight breeze in the first half. Kilmeena showed their intent dominating most of the possession in the first half and were unlucky not to have converted a few more scores. CL McHale Rovers scored a goal against the run of play and were a point up at the interval. The score at half time was Kilmeena 1 - 4 CL McHale Rovers 2 - 2.
The second half was equally as competitive, with both teams getting some great scores. The Kilmeena girls put in huge effort and can be very proud of themselves, but CL McHale Rovers did enough to edge out Kilmeena winning by 3 points. Unfortunately Kilmeena are now out of the Championship competition.
A great performance by Kilmeena which is testament to their hard work and progress throughout the year. When these teams met in the league in May, Kilmeena suffered a heavy defeat in that match with a score line of Kilmeena 3 - 05 CL McHale Rovers 8 - 13.
Kilmeena lined out as follows:
1 Aoife Gibbons, 2 Mollie Keane, 3 Holly Barrett, 4 Anna Moran, 5 Megan O'Malley, 6 Laura Kelly, 7 Keely Hastings, 8 Ciara Joyce, 9 Áine Regan, 10 Evie Flynn, 11 Abby McGreal, 12 Emma Murray, 13 Megan Mulchrone, 14 Rachel Gibbons(c), 15 Aibhlin O'Flynn
Subs: 16 Jessica O'Donnell, 17 Sinead Mulchrone, 18 Grace Gibbons, 19 Aisling Hoban, 20 Sarah Gillespie, 21 Ellen O'Toole.
Match report; Ann Marie Crean.

Final Score last evening; Kilmeena 3 - 7 4 - 7 CL McHales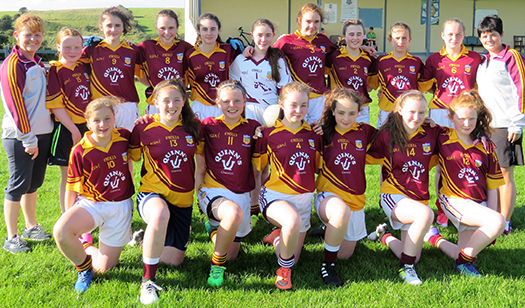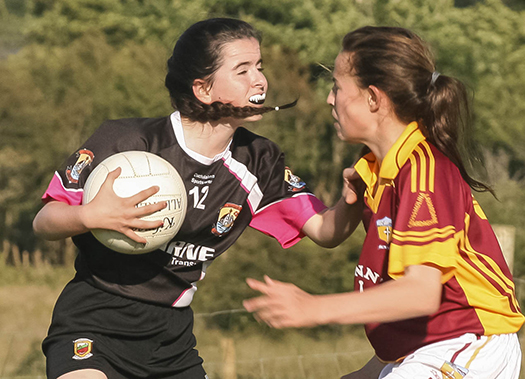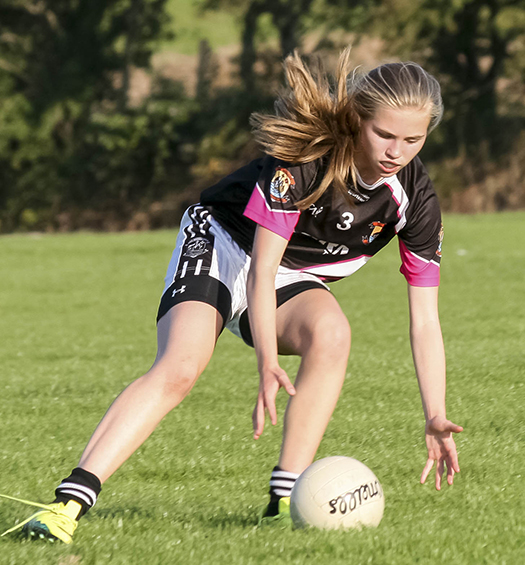 more...
Kilmeena V CL McHale Rovers U14 Girls Championship
(Match images courtesy of Mary Kelly and team pictures by Colm Barrett)