Kilmeena were today crowned league champions and confirmed their promotion to Division 1C for next season in emphatic style.
The game started with Kilmeena in a hurry to secure the points. They rattled off a couple of early points before a Kilcommin response. With each attack Kilmeena were playing swift incisive football and threatening to overrun their opponents, and inevitably the first goal arrived with Alan Ryan finishing off a fine flowing move. Soon afterwards the ball was in the net again with Joey Smyth pouncing on a rebound and placing the ball in the bottom corner. Points were exchanged before the end of the half and at the break, Kilmeena were well on their way
Kilmeena 2 - 6 Kilcommin 0 - 2
Kilcommin started the second half brightly and put together some good passages of play in an attempt to lift themselves from their slumber. However, they were pegged back with a Kilmeena point and then once again Joey Smyth made a stunning interception and finished with aplomb to the corner of the net. From there to the finish it was a procession for the Kilmeena men. Kilcommin did create a very good consolation goal, but unfortunately for the visitors it was to be their last score as Kilmeena finished the game with three unanswered points.
The League in the end was secured with what was one of our easier wins, and it is a measure of this group of players that they have displayed to the end a deep sense of commitment to the jersey and to each other. It has taken a lot of perseverance to win this league, and this group of players have proved this year that they have the ability to stay for the long road.
Best for Kilmeena were:
Joey Smyth, Alan Ryan, Stephen Staunton and John Reilly
Scorers; Joey Smyth 2 - 2, Alan Ryan 1 - 3, Niall Ryan 0 - 2, Liam heanue 0 - 1, Paul Groden 0 - 1, Darragh keaveney 0 - 1, Kevin Ryder 0 - 1.
Kilmeena 3 - 11 1 - 04 Cill Chomain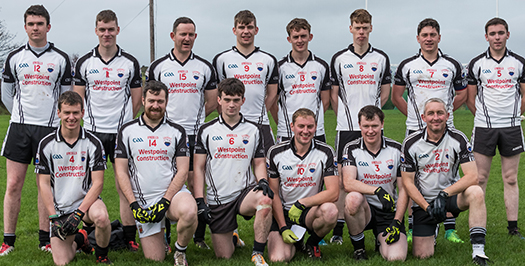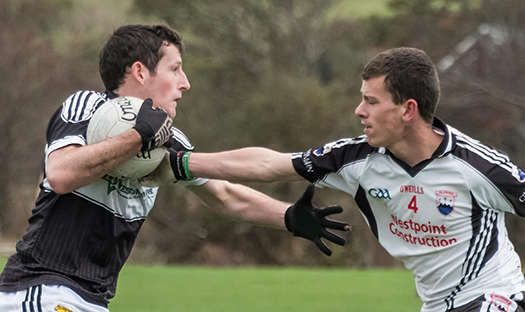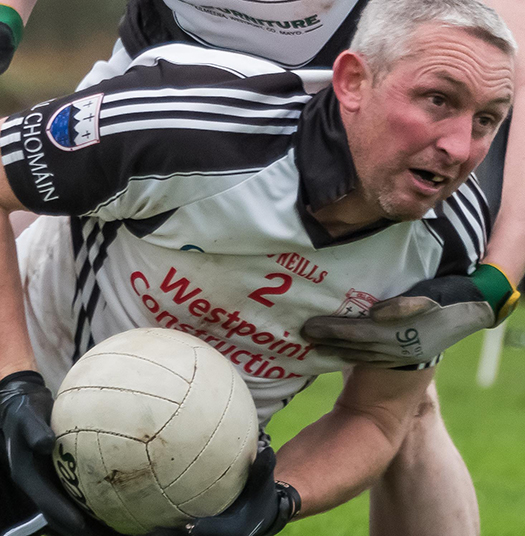 more...
Championship quarter finals looming for Kilmeena following a comfortable win over Charlestown in the Junior Championship played McHale Park today.
Match report to follow:
Kilmeena 1 - 12 0 - 5 Charlestown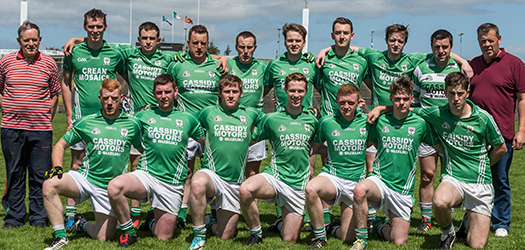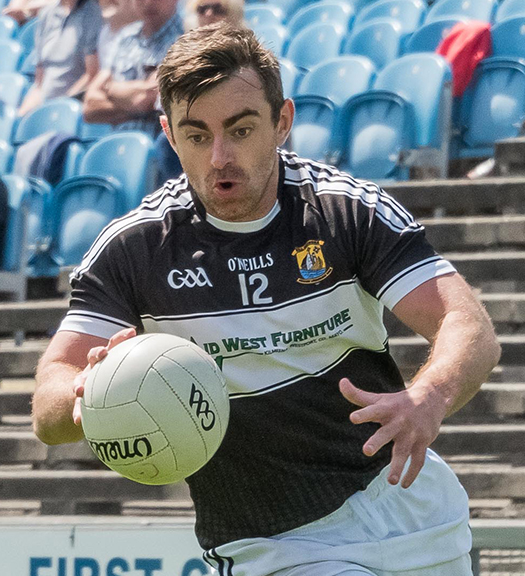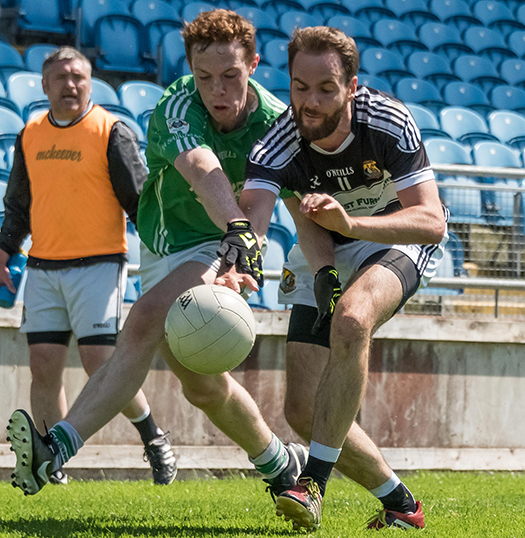 more...
On sunday last Kilmeena travelled to Kilfian to take on the home team in their search for two more league points.
Kilmeena started the game well and dominated possession early on. The home team were finding it very hard to gain any possession with the Kilmeena lads dominating the midfield sector and the Kilmeena defence totally on top.
An early Kilmeena goal rocked the home team, and it was all one way traffic. Kilfian gradually resorted to massed defence, which resulted in Kilmeena finding it hard to break them down.
However, Kilmeena went in at half time completely in the ascendancy. the half time score
Kilfian 0 - 0 Kilmeena 2 - 9
A couple of early points in the second half opened up the gap still further, and eventually the home team got on the score sheet. Kilmeena then started to get very sloppy in their play both in defence and attack. Two needless goals were conceded due to poor defensive work, and undisciplined shot selection at the other end was compromising some fine football. In the end the game meandered on to a comprehensive win for the Kilmeena boys.
kilmeena remain top of the table, but it's very tight with just one point seperating the top 4 teams.
Kilmeena scorers:
Darragh keaveney 1 - 3(1f), Sean Barrett 1 - 2, Joey Smyth 1 - 1, Neil Duffy 0 - 3, Sean Ryder 0 - 3, Niall Feehan 1 - 0, Alan Ryan 0 - 1, Keith Joyce 0 - 1, Ronan Keane 0 - 1
Best for Kilmeena; Neilly Duffy, Paddy Keane, Conor Madden.
Match report: John Doherty
On sunday last Kilmeena travelled to Ballina in search of their second win of the championship campaign. Played in very warm conditions, Kilmeena got off to a very slow start and were struggling with the pace and power of a very fluid home team. Ballina made all the running in the early stages and were 3 points to the good before Kilmeena registered their first score. At this stage, we were simply not up to the pace of the game. Basic errors were seriously undermining promising attacks and when Ballina attacked poor marking at the back was letting the home lot in for easy scores.
Having got back on level terms, Kilmeena edged in front, but for the rest of the half scores were exchanged with an underperforming Kilmeena team managing to stay in the game. However, at the end of the first half what seemed like a perfectly legitimate Ballina goal was ruled out, and Kilmeena went in at half time leading by 0 - 9 to 0 - 8.
After the restart, a rejuvenated Kilmeena team got to grips with the game and starting to impose themselves. The defence got on top, and started marking tighter and forced some excellent turnovers with pressure defence and excellent tackling. On the ball, the attacks were much more fluid and a number of early chances, although missed, seemed to indicate that the boys in black in white were in the groove.
Early points were tacked on to open up a 3 point gap and then Darragh Keaveney struck for a thunderous drive to the net. By now Kilmeena were rampant and despite a flurry of Ballina attacks, Kilmeena kept striking back with fast and furious attacks resulting in some fine scores. Then Keaveney set up Keith Joyce for a palmed goal to the back of the net.
Ballina pressed hard for a consolation goal at the end, but a resolute Kilmeena defence held firm, while the attack tagged on a few points at the end to run out easy winners.
This was a tough hard game, which the scoreline doesn't truly reflect. For long periods, we were under serious pressure, but a fine second half performance has now seen Kilmeena into a junior quarter-final
Best for Kilmeena; J Smyth, D Keaveney, C Madden.
Scorers Kilmeena D Keaveney1 - 6(1f), K Joyce1 - 4, J Smyth 0 - 3, S Ryder 0 - 2,
L Heanue 0 - 1, N Duffy 0 - 1, A Ryan 0 - 1(1f)
Match report; John Doherty.
Kilmeena 2 - 18 0 - 12 Ballina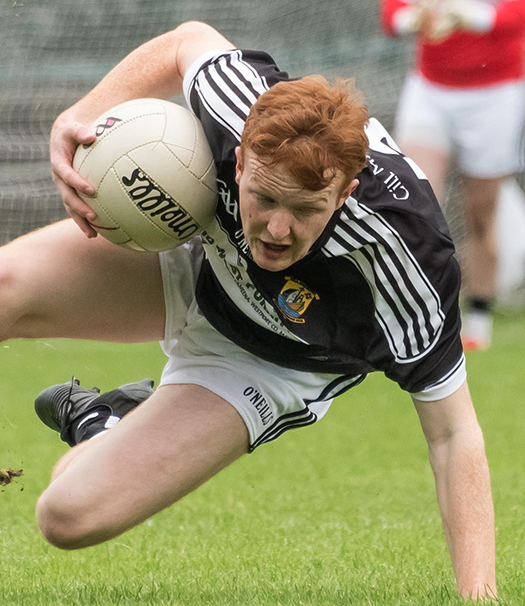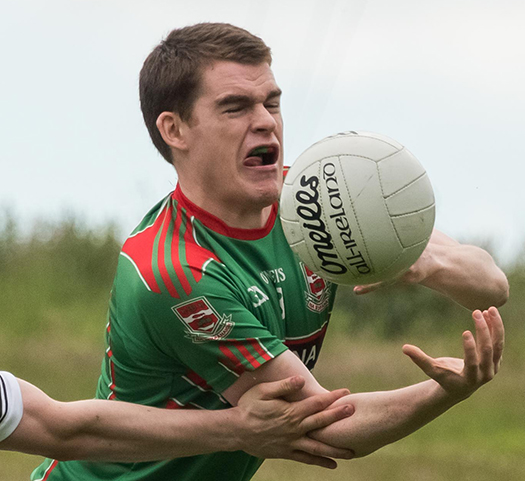 more...
Kilmeena Junior B team lined out against Burrishoole on the 14th of June in St Brendans Park. Kilmeena competed well with both sides missing good opportunities to get scores. The evening was miserable and the under foot condictions were greasy as the rain came down all evening. At half time the score was Kilmeena 0 - 2 Burrishoole 0 - 4.
The wind increased at half time and made conditions even more difficult.
Kilmeena managed to get the game level during the second half but Burrishoole finished stronger with 2 goals in the last 5mins which was the difference in the end. Final score kilmeena 0 - 06 Burrishoole 2 - 07
Thank you to all that supported the teams as there was a great crowd in attendance.
REMEMBER our Junior Team is out on Sunday in the second round of the Championship. PLEASE SUPPORT OUR BOYS
Match report; Darren Madden.
Kilmeena 0 - 6 2 - 7 Burrishoole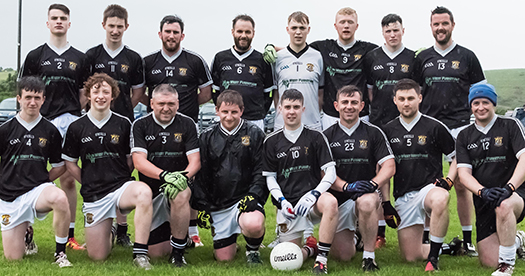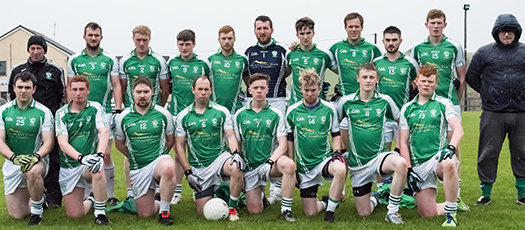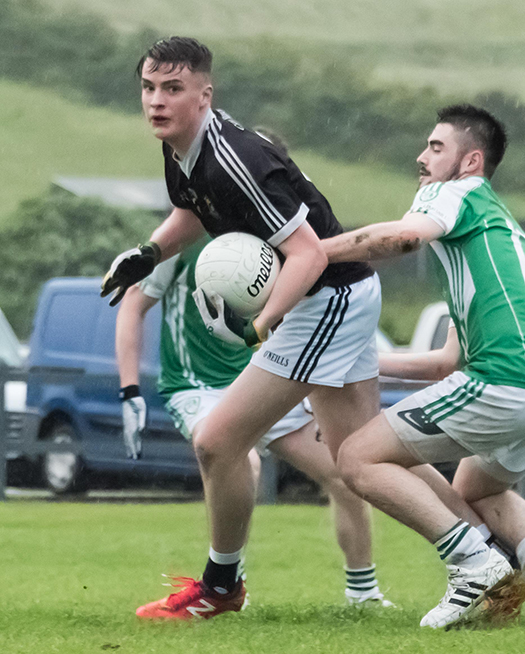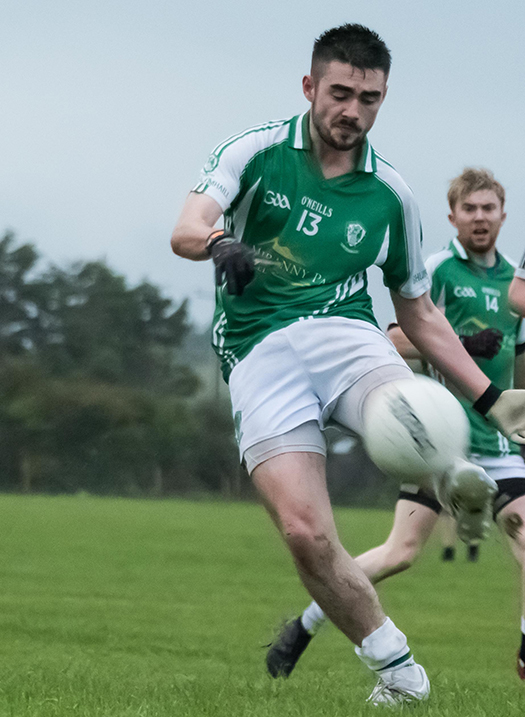 more...