On sunday last Kilmeena travelled to Ballina in search of their second win of the championship campaign. Played in very warm conditions, Kilmeena got off to a very slow start and were struggling with the pace and power of a very fluid home team. Ballina made all the running in the early stages and were 3 points to the good before Kilmeena registered their first score. At this stage, we were simply not up to the pace of the game. Basic errors were seriously undermining promising attacks and when Ballina attacked poor marking at the back was letting the home lot in for easy scores.
Having got back on level terms, Kilmeena edged in front, but for the rest of the half scores were exchanged with an underperforming Kilmeena team managing to stay in the game. However, at the end of the first half what seemed like a perfectly legitimate Ballina goal was ruled out, and Kilmeena went in at half time leading by 0 - 9 to 0 - 8.
After the restart, a rejuvenated Kilmeena team got to grips with the game and starting to impose themselves. The defence got on top, and started marking tighter and forced some excellent turnovers with pressure defence and excellent tackling. On the ball, the attacks were much more fluid and a number of early chances, although missed, seemed to indicate that the boys in black in white were in the groove.
Early points were tacked on to open up a 3 point gap and then Darragh Keaveney struck for a thunderous drive to the net. By now Kilmeena were rampant and despite a flurry of Ballina attacks, Kilmeena kept striking back with fast and furious attacks resulting in some fine scores. Then Keaveney set up Keith Joyce for a palmed goal to the back of the net.
Ballina pressed hard for a consolation goal at the end, but a resolute Kilmeena defence held firm, while the attack tagged on a few points at the end to run out easy winners.
This was a tough hard game, which the scoreline doesn't truly reflect. For long periods, we were under serious pressure, but a fine second half performance has now seen Kilmeena into a junior quarter-final
Best for Kilmeena; J Smyth, D Keaveney, C Madden.
Scorers Kilmeena D Keaveney1 - 6(1f), K Joyce1 - 4, J Smyth 0 - 3, S Ryder 0 - 2,
L Heanue 0 - 1, N Duffy 0 - 1, A Ryan 0 - 1(1f)
Match report; John Doherty.
Kilmeena 2 - 18 0 - 12 Ballina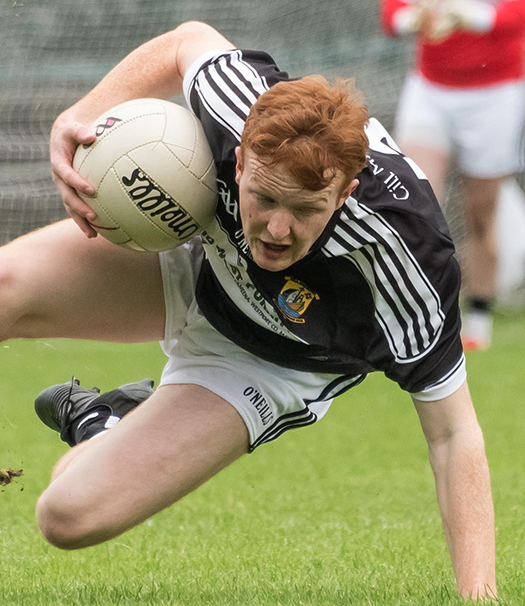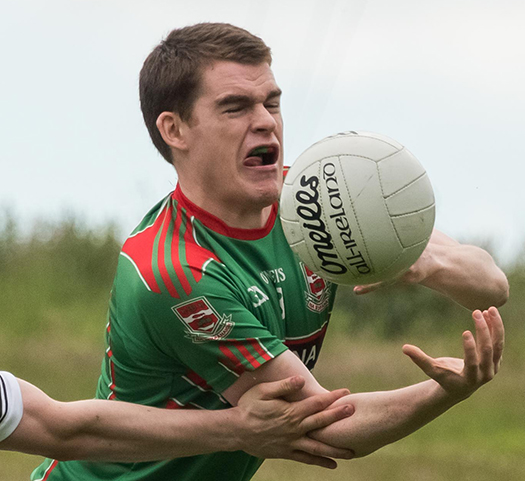 more...