Kilmeena were today crowned league champions and confirmed their promotion to Division 1C for next season in emphatic style.
The game started with Kilmeena in a hurry to secure the points. They rattled off a couple of early points before a Kilcommin response. With each attack Kilmeena were playing swift incisive football and threatening to overrun their opponents, and inevitably the first goal arrived with Alan Ryan finishing off a fine flowing move. Soon afterwards the ball was in the net again with Joey Smyth pouncing on a rebound and placing the ball in the bottom corner. Points were exchanged before the end of the half and at the break, Kilmeena were well on their way
Kilmeena 2 - 6 Kilcommin 0 - 2
Kilcommin started the second half brightly and put together some good passages of play in an attempt to lift themselves from their slumber. However, they were pegged back with a Kilmeena point and then once again Joey Smyth made a stunning interception and finished with aplomb to the corner of the net. From there to the finish it was a procession for the Kilmeena men. Kilcommin did create a very good consolation goal, but unfortunately for the visitors it was to be their last score as Kilmeena finished the game with three unanswered points.
The League in the end was secured with what was one of our easier wins, and it is a measure of this group of players that they have displayed to the end a deep sense of commitment to the jersey and to each other. It has taken a lot of perseverance to win this league, and this group of players have proved this year that they have the ability to stay for the long road.
Best for Kilmeena were:
Joey Smyth, Alan Ryan, Stephen Staunton and John Reilly
Scorers; Joey Smyth 2 - 2, Alan Ryan 1 - 3, Niall Ryan 0 - 2, Liam heanue 0 - 1, Paul Groden 0 - 1, Darragh keaveney 0 - 1, Kevin Ryder 0 - 1.
Kilmeena 3 - 11 1 - 04 Cill Chomain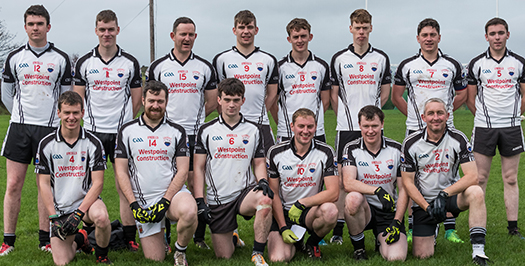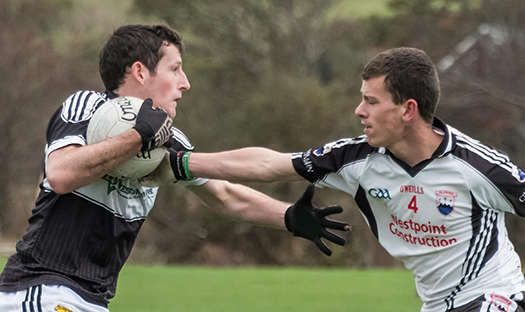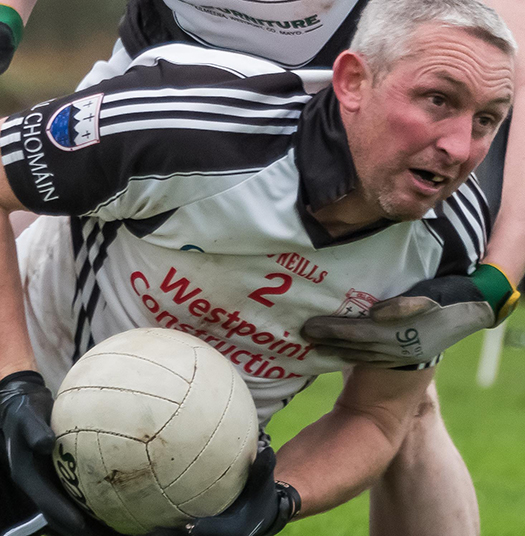 more...