The "Rás," or to give it its official title, "An Post Rás," was the catalyst for the excitement generated on Wednesday afternoon last, as Kilmeena locals lined the route from Westport to Newport, awaiting the arrival of the Rás cyclists as they weaved their way around the roads of Ireland. Flag waving and cheering, they turned out in large numbers to welcome the Peloton as it entered the final leg of the 4th stage of the race from Bearna (Galway) to Newport. This was no ordinary reception accorded to the 140 plus riders of this year's event. For among the Peloton of riders, as it swept through Kilmeena (swept being the operative word) was one of its local natives from Carrowholly, Anthony Murray.
Currently based in Sydney Australia, and riding professionally for some years now, Anthony is a member of the Subaru Albion Cycling Development Team, managed by Frank Conceicao, taking part in this years circuit of Ireland race.
It was most edifying and gratifying to greet this recent emigrant, return as a professional cyclist, to compete again for the second year in this elite race in his native country. And what a proud moment for his family and friends to see him adorned in the colours of his Professional Subaru team.
While riding in a race with his team in Australia, he was unfortunate to have suffered a broken leg sustained in a crash in January of this year. This caused a severe setback to the young riders training schedule, as the eight-week layoff, impacted on his preparations for this years Rás event.
Furthermore, on Tuesday, during the 3rd stage from Tipperary to Bearna, he suffered chest injuries in a crash that hampered his progress in the race. His bike, costing in the region of €10,000 euro, was smashed beyond repair in the incident. (I don't suppose there would be any point in writing to Santa Claus for a replacement in this case.)
Refusing to let those "minor" impediments hinder his participation in the race, he hopped on a replacement bike, provided by his team, to finish the race in Bearna, and from there to Newport on Wednesday. Others would gladly opt to be nursed and cared for in the comfort of the fireside, given the same set of circumstances.
These characteristics, indicative of the calibre of the man, are the same qualities that he displayed so often on the football fields around Mayo when a member of the Kilmeena and Mayo squad, whose jersey's he wore with such pride.
He is an inspiration to all who know him for his courage, tenacity and commitment to his profession.
We wish him well in all he undertakes in sport in the future.
A true professional indeed.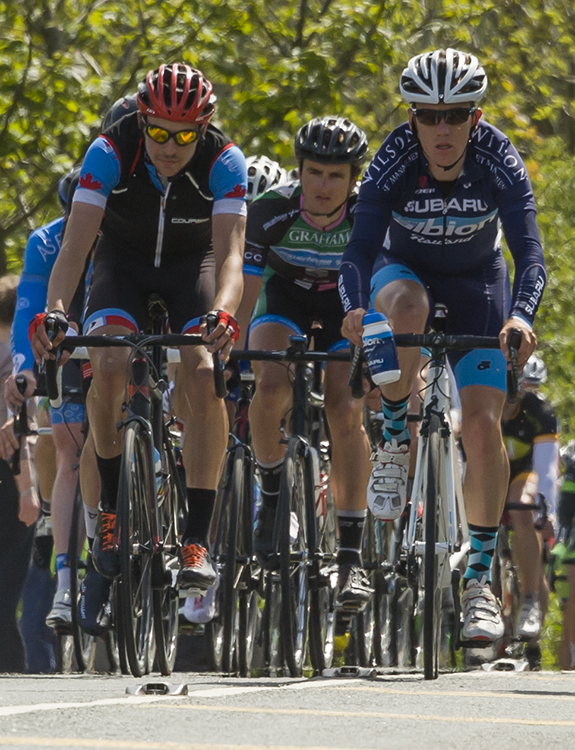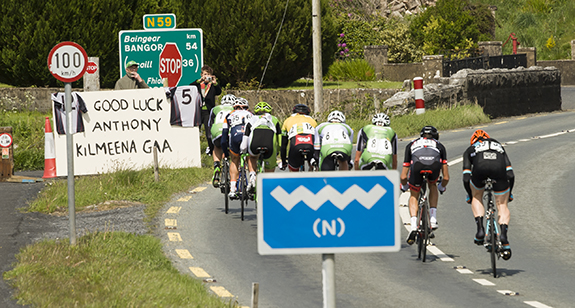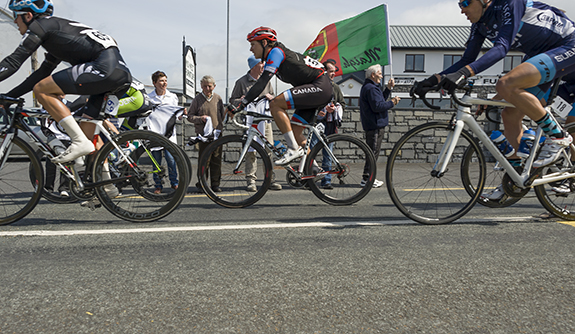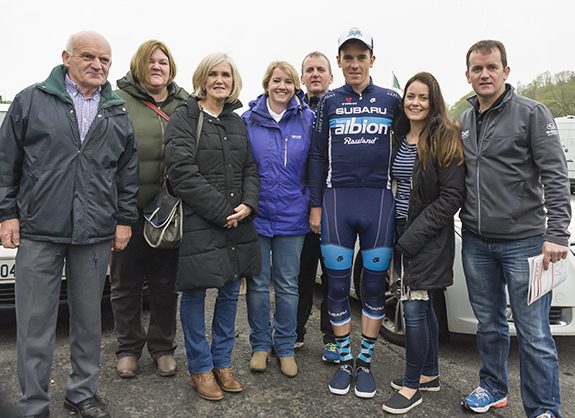 more...
https://picasaweb.google.com/116414218992329230135/AnPostRasAnthonyMurray#6152360544587390322