Mid-West Furniture proprietors, Rory and Dean Smyth, presenting a set of jerseys to the Kilmeena Senior team and management, at their furniture premises on the Newport-Westport road Kilmeena.
Kilmeena GAA Club is very grateful to Mid-West Furniture for their continued sponsorship and support to the club and would wish to extend their appreciation to the Smyth family for their generosity and commitment over the years.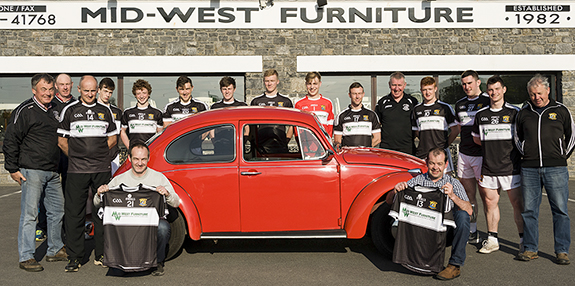 Nothing vintage about the jerseys - just the Volkswagen Beetle. Kindly supplied by the proud second owner, Pat Mulchrone, for the photo-shoot. The car was bought for the princely sum of 400 Irish Pounds in 1963.
(By-the-way, the initial purchase wasn't by Pat, as he didn't have a driving licence at the time)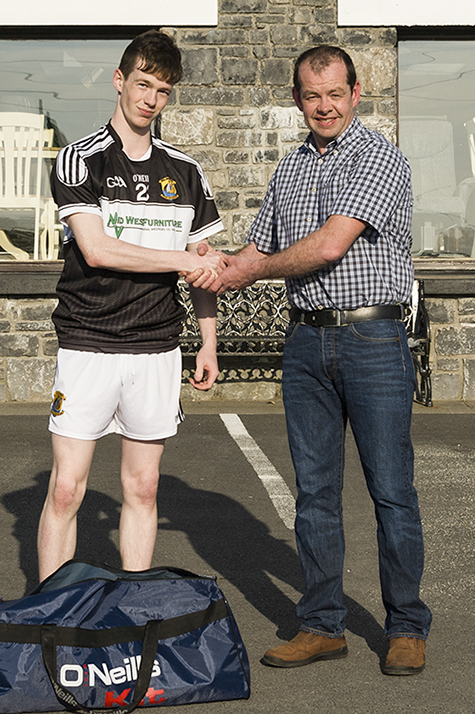 Rory Smyth, Mid-West Furniture, presenting his nephew, Ross Mullin, with his jersey, new debutante on the Kilmeena Senior team.