The lads from Kilmeena made the trip north to Ballina to take on their Junior team in a game that could seal their promotion to Division 3
On a calm and almost balmy afternoon, the game started with both teams exchanging early scores. Kilmeena were very much on top but too much possession was being given up and opportunities missed. However, as the first quarter came to an end the Kilmeena boys got into the groove, and points started to sail over the bar as a succession of points opened up an 8 point gap. However, as the half came to a close Ballina went on a raid upfield from a kickout and a cross from the left ended up with the ball being fisted to the back of the net.
Half time Kilmeena 0 - 11, Ballina B 1 - 3
The second half started with Kilmeena coming under serious pressure, and a game that looked comfortable before half time, was now very much in the mix as the home lot tagged on two early points. Kilmeena pulled away and scored two points of their own to open up a 5 point gap again, and then a fine flowing move ended with Joey Smyth on hand to apply a cool finish to the net. A further point and Kilmeena were well ahead entering the final quarter.
With the addition of some seasoned campaigners to their ranks Ballina came roaring back. A well worked goal gave them some hope, but Kilmeena responded with a point straight away, but then in the next move they opened up our defence again to gain a penalty which was duly converted, and then another long ball resulted in another goal. The game at this stage going into the last few minutes was loose and open. Kilmeena responded with another point and Ballina came back for a score again.
In the end Kilmeena managed to keep enough composure to see the game out in what could have been game that may have seen defeat snatched from the jaws of victory. However, the two points were secured and more importantly what is now barring a strange sequence of results promotion to the next tier for next season.
The Kilmeena lads played some excellent football with some excellent moves ending in fine scores. Some of the build up play and running was excellent. However, some of our defensive work left a lot to be desired, but enough was done in the end to secure the much needed victory.
Best for Kilmeena were Darragh Keaveney, Niall Ryan, and Sean Ryder
Scorers D Keaveney 0 - 6, N Ryan 0 - 4, J Smyth 1 - 1, S Ryder 0 - 2, L Heanue 0 - 1, N Duffy 0 - 1, A Ryan 0 - 1, P Groden 0 - 1, J Reilly 0 - 1.
Kilmeena 1 - 18 4 - 6 Ballina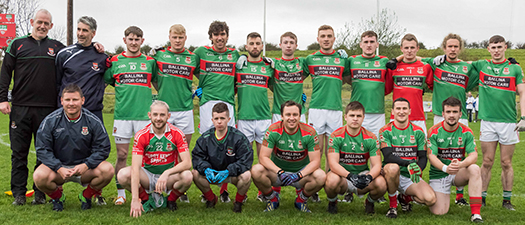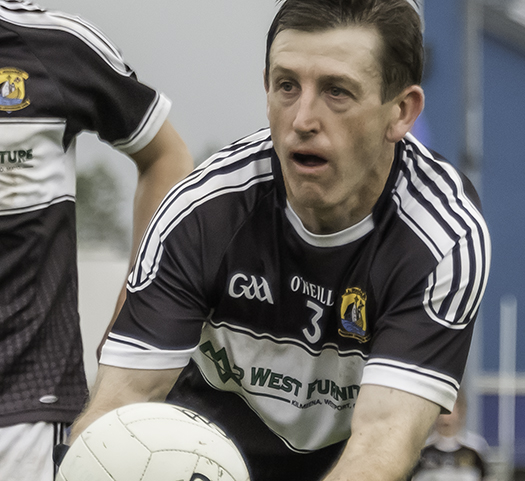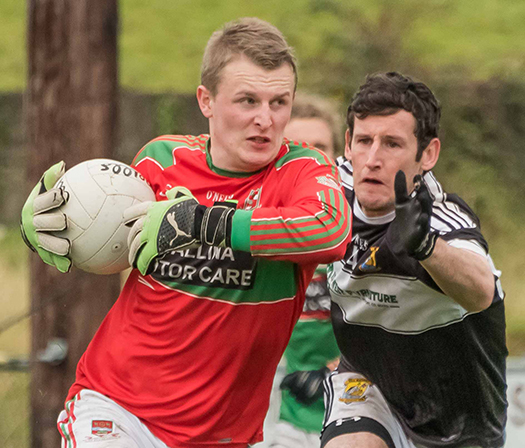 more...