Kilmeena ran out easy winners in what proved to be a fairly tame contest. We went into this game expecting a tough encounter from the men from North Mayo, but the expected battle never materialised.
In the early moments, Kilmeena were dominating possession but only had a Chris Heanue point to show after five minutes of sustained pressure. The next five were to prove much more productive with a point from John Ryan, and a goal from a Chris Heanue 45 and then after a flowing move down the left Kevin Ryder ghosted in at the back post to score a fine goal. There followed another point from Joey Smyth before the visitors raised their first white flag at the end of the first quarter
Another fine finish to the net from Keith Joyce was sandwiched between two Johnny McGlynn points, and the Kilmeena lads were very much in the driving seat. At this stage of the game the Kilmeena defence was well on top with Alex O'Riain, Ross Mullen and John Ryan winning their individual battles. Conor Madden was putting in his usual combative display in midfield. The last ten minutes saw points from Seanie Ryder, Chris Heanue, Joey Smyth and Keith Joyce to leave the half time score;
Kilmeena 3 - 12 Ardnaree 0 - 1.
Playing with the strong breeze at their backs Ardnaree were determined to try and make a game of the second half. In the first ten minutes they rattled off three points. However, yet another pulsating move from defence saw Johnny mcGlynn on the final pass to deliver the ball to the net with all the composure of a player of more advanced years. Seanie Ryder and Aaron Mcginley followed up with fine scores from distance, only for Ardnaree to get some compensation with a goal to the roof of the net.
Entering the final quarter Kilmeena once again took the game to their opponents and after Keith Joyce swapped points with another Ardnaree score, Joey smyth combined well with McGlynn to fist the ball to the net. Ardnaree came back with another two points but the game ended with a final flurry of Kilmeena points from Ryan Mcgonagle, Niall feehan, McGlynn and Seanie Ryder.
This was an excellent victory with some fine play from the Kilmeena lads. The quality of passing and handling was excellent and when not in possession the work rate and tackling was of the highest order. In games like this it is very hard to single out individual displays but, Stephen Staunton, Keith Joyce, Niall Feehan and Sean Ryder were the pick of so many outstanding displays. Andrew Grealis in goal was excellent in his kickouts with Paul Moran coming off the bench to put in a good second half shift.
Scorers: Johnny McGlynn 1 - 4(1f), Chris Heanue 1 - 3(1 - 1f), Keith Joyce 1 - 2, Joey Smyth 1 - 2, Sean Ryder 0 - 4, Kevin Ryder 1 - 0, John Ryan 0 - 1, Aaron McGinley
0 - 1, Ryan McGonagle 0 - 1, Niall Feehan 0 - 1.
Kilmeena 5 - 19 1 - 07 Ardnaree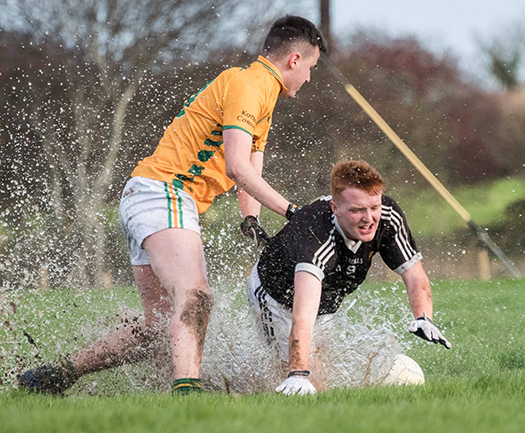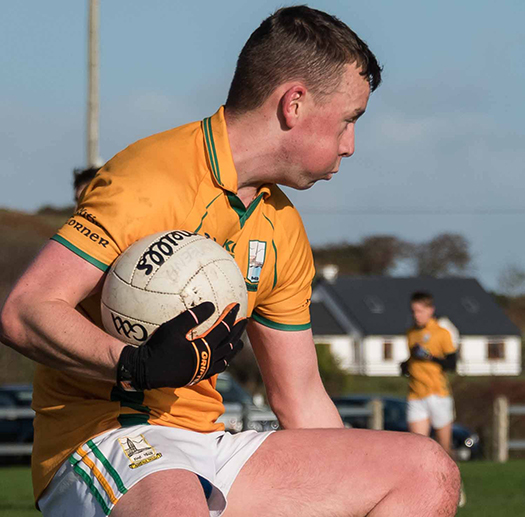 more...