Kilmeena travelled to Ballina for this quarter final championship encounter played in near gale force conditions. Playing against the wind in the first half, Kilmeena started brightly and were in control of the ball for long periods. Early scores for Niall Ryan and Joey Smyth had Kilmeena in front by a point coming to the end of the first quarter.
Then disaster struck. Two sloppy defensive mistakes gifted the opponents two goals and all of a sudden we were facing an uphill battle. However, not to be outdone, the boys in black and white dug in and despite coming under more Ballycastle pressure, the Kilmeena men held out. In spite of those two defensive lapses, the defense were playing very well, breaking up dangerous Ballycastle raids and then moving with the ball deep into Ballycastle territory. At half time the deficit was 6 points and we were hanging on.
Half time Kilmeena 0 - 3, Ballycastle 2 - 3
Starting off the second half we got a couple of good early scores from Keith Joyce and David Stenson after a superb lay-off from Alan Ryan. We were going really well and with a couple of frees we were clawing the lead back. Ballycastle made a couple of sorties upfield and got two scores to keep their noses in front. At this stage Kilmeena were finding scores hard to come by as a few missed attempts had ourselves under pressure.
Going into the final 10 minutes we were still two points in arrears. Alan Ryan reduced the margin to the minimum with a huge raking score and then Niall Feehan levelled it up. Right on the stroke of time Ballycastle squeezed over a point which looked all the way like the winner, but deep into injury time, a patient Kilmeena move ended with Darragh Keaveney getting on the end of the final pass, stepping inside and gliding the ball over the bar to set up a replay.
For long periods we dominated this game. The quality in this team really came through at times, and but for a bit more composure at both ends of the park, this would have been a much different result. The replay will be another game, and once again, the journey of what is proving to be a very successful season continues.
Best For Kilmeena were Niall Feehan, Niall Ryan and Darragh Keaveney
Scorers Darragh keaveney 0-4 (3f), Alan Ryan 0-2(1f), Keith Joyce 0-2, Niall Feehan 0-1, David Stenson 0-1, Niall Ryan 0-1, Joey Smyth 0-1
Match report; John Doherty.
Kilmeena 0 - 12 2 - 6 Ballycastle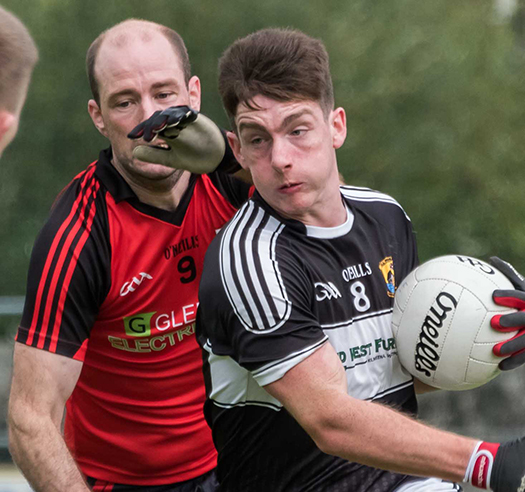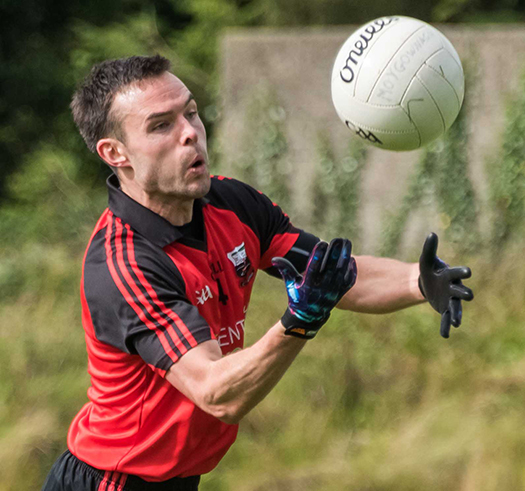 more...
In Islandeady on Tuesday evening last, Kilmeena U16 produced a commanding second half performance to win the West Mayo title in fine style.
The game started at a frantic pace with Ballintubber settling much quicker and raced into a 1 - 1 lead after five minutes and looked very dangerous in every attack. Kilmeena deployed corner forward Jason Mc Glynn into the role of sweeper where he gave a Man of the Match performance. With Kilmeena now well settled into the game they tagged on 3 points to leave the minimum between the teams after the first quarter. The rest of the first half was tit for tat with a tale of missed chances on both sides, to leave the half time score Ballintubber 1 - 3 Kilmeena 0 - 5.
After a few stern words and home truths at the half time break, Kilmeena were ready for the second half and showed real intent as the excellent Jack Carney won the throw in, drove forward and won a free which levelled the match. The Kilmeena back line were winning all the individual battles (limiting Ballintubber to 2 points from play in the entire second half) midfield were well on top and the forwards working much better as a unit Kilmeena took the game by the scruff of the neck. The classy Mikey Hastings scored a brilliant individual goal and two further points to put Kilmeena in a commanding position, with fifteen minutes to go. The introduction of Killian O'Grady seemed to spark Kilmeena up a gear and the last fifteen minutes was a joy to watch with free flowing attacking football. A superb team goal finished by the speedy Simon Duffy on twenty minutes ending the game as a contest. As both teams introduced fresh legs Kilmeena tagged on a further three points. With time almost up another slick Kilmeena attack was resulted in the hard working Kian Moore finishing superbly to the net, to leave a final score of Kilmeena 3 - 11 Ballintubber 1 - 06. The final whistle was greeted with great excitement as the large Kilmeena contingent made there way onto the pitch.
This game brought the curtain down on a very successful U16 season. The league and the championship double was won.
On behalf of the Management team, Padraic Moore, Neil O'Donnell and Declan Ryan it was a pleasure working with this exceptional group of young men who will no doubt go onto future success.
Team as follows:
Adam Sheridan, Tom Smyth, Brian Mortimer, Chris Mc Glynn, Simon Duffy, Ronan O' Donnell (F), Niall Mullen, Mikey Hastings, Jack Carney, Mark Hastings, Kian Moore, Iain Murphy, Roman O'Donnell (K), Chris Mc Nally, Jason Mc Glynn. Subs; Killian O' Grady, Oisin Grimley, Robbie Staunton, Sean Costello, Luke Garavan, Gerard Gibbons, Cathal Cawley, Nathan Heaney, Ben Lennon, Sean Prenty, Conor Kearns.
Match report: Padraic Moore.
Kilmeena 3 - 11 1 - 6 Ballintubber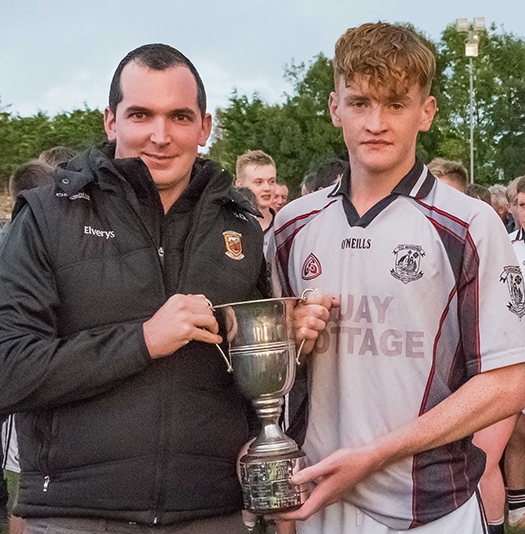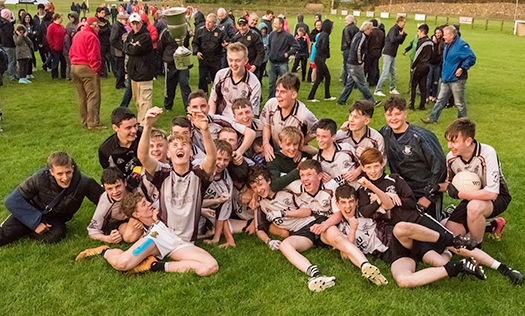 more...
Kilmeena V Ballintubber U16 Boys West Mayo Championship Final
The Under 13 boys played their 2nd game in Division 1A against Castlebar at home on Monday evening. We started timidly and were absorbing a lot of pressure from a strong Castlebar A side. Indeed except for some heroic defensive and goalkeeping work the game could have been beyond us by half time. Having played into the breeze, Kilmeena trailed on a scoreline of 6 points to 2.
We regrouped at the break and the realisation and confidence grew that the game was there for the taking in the second half. Our midfield and forwards got on much more of the ball. As confidence grew our players were winning more of their man to man battles. A fortunate break when a forty five dropped into the Castlebar net gave us the impetus to push on and win a thrilling game on a Final score of 2-10 to 1-11.
Special mention to the supporters who came out to shout on the Team from the stand, their encouragement undoubtedly helped secure a victory that shows what is possible for this group!
Match report: Mike Slattery.

Kilmeena 2 - 10 1 - 11 Castlebar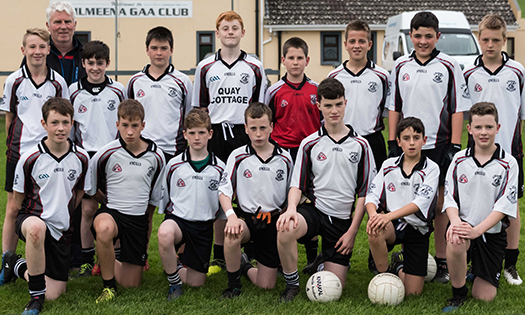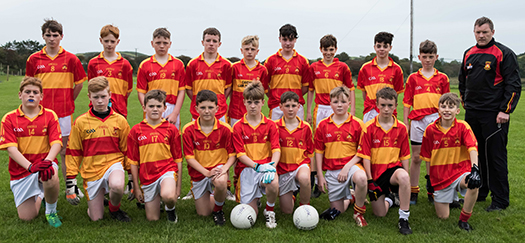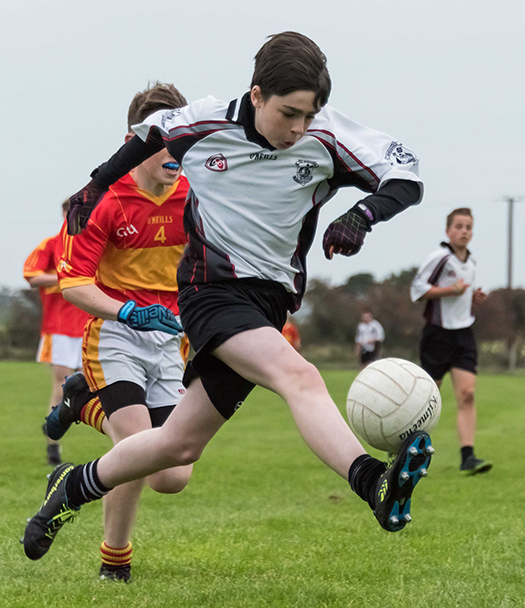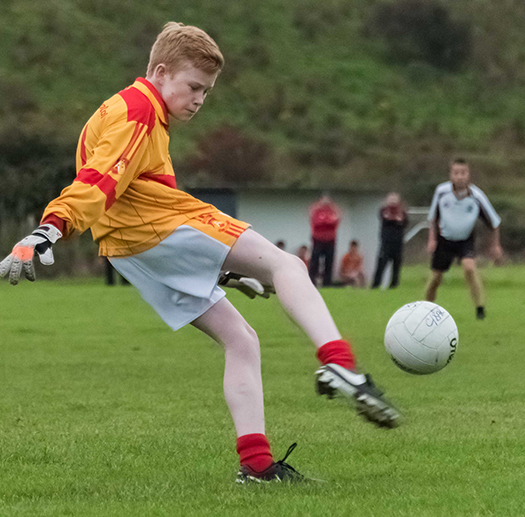 more...
Kilmeena v Balintubber
Tuesday 5th September @ 6:30pm in Islandeady.
All support welcome.
Kilmeena 0 - 15 1 - 4 Davitts
Kilmeena travelled to Davitts on Saturday for what would prove to be a tough physical encounter with the men from Ballindine. It was a game played in wet conditions, and with Davitts being able to field some of their senior squad, this was going to be a tough ask for the Kilmeena lads especially with injuries ruling out some key players.
The game started at a frenetic space with early points being exchanged, but the Davitts men struck the first telling blow with a goal early in the first half. Kilmeena dug in, and started to find their rythym, and as the game entered its second quarter a flurry of finely taken points eased the Kilmeena lads in front. Our midfield and forwards were getting well on top, but Davitts were keeping in touch with a couple of scores. Kilmeena had a couple of goal chances but the final ball just failed to hit the mark. A great feature of the first half was that the seven points came from 7 different scorers in particular fine efforts from Kieran Sheridan, Paddy Keane and Niall Duffy
At Half time, the boys in black and white were two points to the good;
Kilmeena 0 - 7, Davitts 1 - 2
It was critical that we got off to a good start in the second half, and it was proving difficult against a Davitts team that was exerting itself very physically. This really was the telling period of the game with huge hits going in from the home lot but huge credit is due to the Kilmeena team, who never took a step back, and having endured whatever Davitts could throw at them, Kilmeena then started to put their stamp on the game. Telling scores from Niall Feehan, Joey Smyth, and Darragh Keaveney helped to open up a 5 point gap. The game was still in the mix with ten minutes left but in that final period Kilmeena added 3 further points to put the game beyond doubt.
This was one of the better performances of the season, as it was a tough physical battle, but the boys in black and white not only stood up to that battle but went on to close the game out in some style.
On a day when men were needed to stand up and put themselves on the line, best for kilmeena were David Stenson, John Ryan and Niall Ryan
Scorers for Kilmeena D Keaveney 0 - 4(2f), N Feehan 0 - 2, J Smyth 0 - 2, N Duffy 0 - 1, R Feehan 0 - 1, S Staunton 0 - 1, P Keane 0 - 1, L Heanue 0 - 1, K Sheridan 0 - 1, N Ryan 0 - 1.
Match report; John Doherty.