A cardiac training course will take place in Westport Coast Hotel on Thursday 21st September @ 8:45pm hosted by Croí.
Two places are available FREE of charge to Kilmeena GAA.
Please contact Trish on 086-8281455 if you are interested.
Kilmeena girls were away to Louisburgh in the Girls U13 league on Friday evening. It was a beautiful sunny evening in Louisburgh. There wasn't much between the teams in first half with plenty of great scores from both sides. Kilmeena led 4 - 5 to 4 - 1 at half time.
After the break Kilmeena started the stronger and had some excellent passages of play, which led to superb scores. A great display by the girls. Well done!
Match Report; Ann-Marie Vaughan
Final Score - Kilmeena 8 - 9 5 - 2 Louisburgh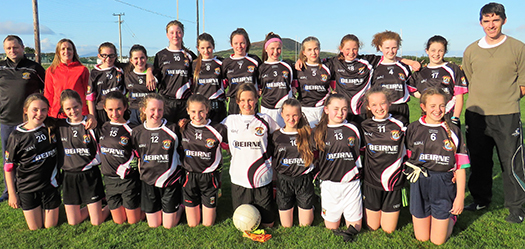 more...
Our 13B team travelled to Parke to play them in Division 4B. This was the first game of the season together for this group. From the off, we were under big pressure from a strong Parke side. At half time we were trailing 6 - 8 to 0 - 1. A number of changes were tried for the second half and we put in a stronger performance but still ended the game on the losing side of a scoreline of 9 - 10 to 1 - 4.
While we took a heavy defeat on the scoreboard, we are still certain that this team will develop as the competition progresses. All players are benefiting and enjoying lots of game-time based on playing two Kilmeena teams at U13.
Match report ; Mike Slattery.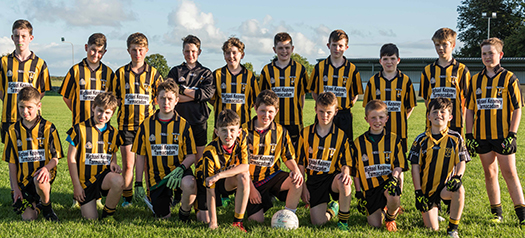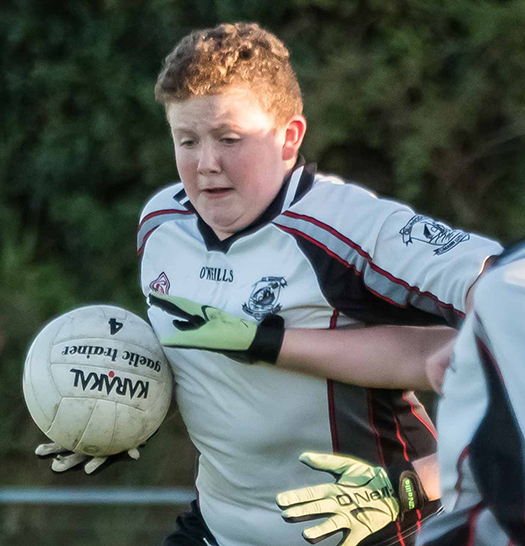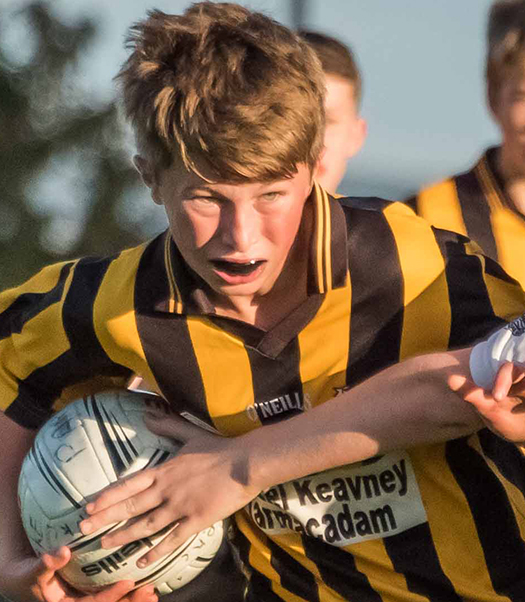 more...
We had our first U13 boys game in Division 1A against Ballintubber away on Monday evening. We travelled with a strong panel of 19 players. Kilmeena started well but Ballintubber replied with a number of good points with the teams level with 15 minutes gone. Kilmeena kicked on again to lead at half time by three points. A few changes in positions and the benefit of a slight breeze meant we pulled away well in the second half. Bringing on all our subs in the second half helped us keep up the momentum winning by a considerable margin at the final whistle.
Our next game is at home Monday against Castlebar.
Match report; Mike Slattery.
Kilmeena 5 - 10 1 - 6 Ballintubber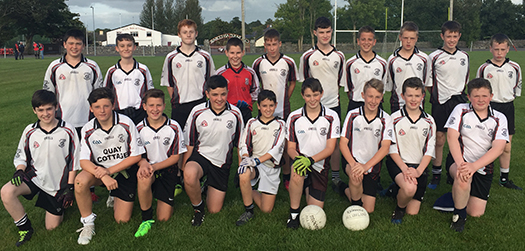 How Kilmeena Minors "WON THE WEST"
In a reversal of previous encounters against near neighbours Burrishoole, the Kilmeena U18's captured the West Mayo Minor Championship in a pulsating final yesterday evening in Islandeady.
The day had been very wet and the crowds were pouring in. This was always going to be a titanic battle against our closest rivals Burrishoole. This Kilmeena team had only lost twice this year, both times to Burrishoole, they were our bogie team and the pressure was on.
The game started at a frantic pace and scores were going to be hard to find. Kilmeena got on the board first, Burris levelled, Burris went ahead, Kilmeena levelled. Then what happened next, Cillian O Connor would have been proud of. Sean Moore got the ball on the edge of the square and looped it over the Burrishoole keepers head into the back of the net. GOAL!!! Some people said he was going for a point but we know different. After that Kilmeena drove on and finished the half 1 - 06 to 0 - 02.
Both teams were out on their feet after the efforts of the first half. The break was welcomed.
The second half started as the first with both teams exchanging scores and Burrishoole were pressing hard. Our defence was excellent with John Keane and young Ronan O'Donnell playing a stormer.
Kilmeena managed to work the ball down the field and won a free on the 21 yard line, the ball was thrown to Johnny McGlynn, anyone else would have taken their point, we were 5 points up, Burris were after getting a goal, as fast as lightning, he popped the ball inside to Keith Joyce and the ball ended up in the net, Goal!!! the Kilmeena contingent went wild and we knew then we had one hand on the cup.
This was a hard fought victory and great credit must go to both teams for serving up such a feast of great footballing skills.
Great credit also to my fellow mentors John Reilly, Brian Lennon and Billy McGonagle.
We will enjoy this win as I believe it will be the last U18 West Championship to be played in its present format, as and from next year it will be confined to U17's as proposed by Croke Park.
Kilmeena abu.
Match report; Darren Madden
Final Score:
Kilmeena 2 - 09 1 - 05 Burrishoole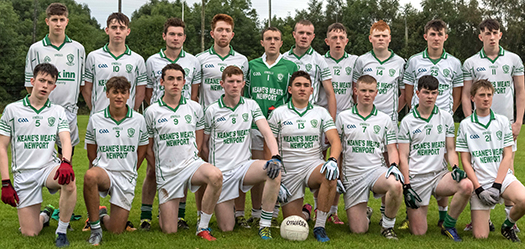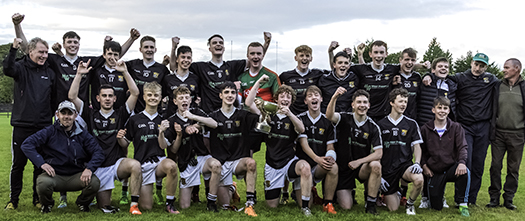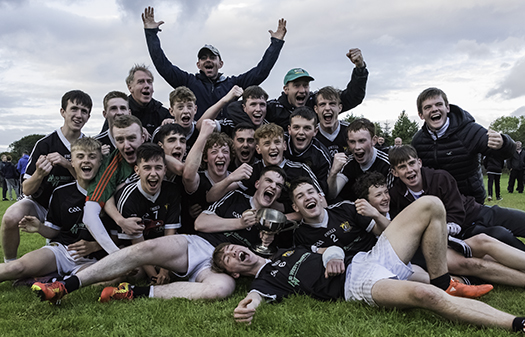 more...